Kenya Moore Blasts NeNe Leakes' 'Acts Of Terrorism': Her Cruelty Towards Me Is Based On Her Own Insecurities!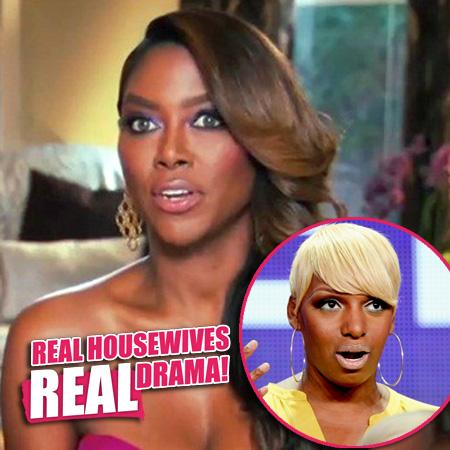 Kenya Moore is biting back at The Real Housewives of Atlanta alpha dog NeNe Leakes in a scathing new Bravo blog.
As the pair continues to fight to be the top dog on the show, Moore shot back at her co-star for labeling her "a bully."
"According to NeNe I bullied her… There are children suffering, even dying from being bullied. Let's not further exploit the word in order to gain sympathy, it only diminishes those who are truly victims," Moore wrote.
Article continues below advertisement
"After seeing how disposable her long time friends are to her as she discards them like trash if they dare go against her, she is no one's friend - only a dictator in her own mind. I don't need friends like her in my life," Moore said.
Moore hinted that Leakes will continue to show her true colors as the RHOA continues.
"The truth remains the truth. Her arrogant 'I am better than everyone else attitude' is hard to stomach. Even her most loyal fans can see her true colors, and no Kool-Aid in the world is worth dying over," Moore concluded.