Nene Leakes Says She'll Visit Pal Teresa Giudice In Jail, Has Counseled Fellow Housewife During Tough Times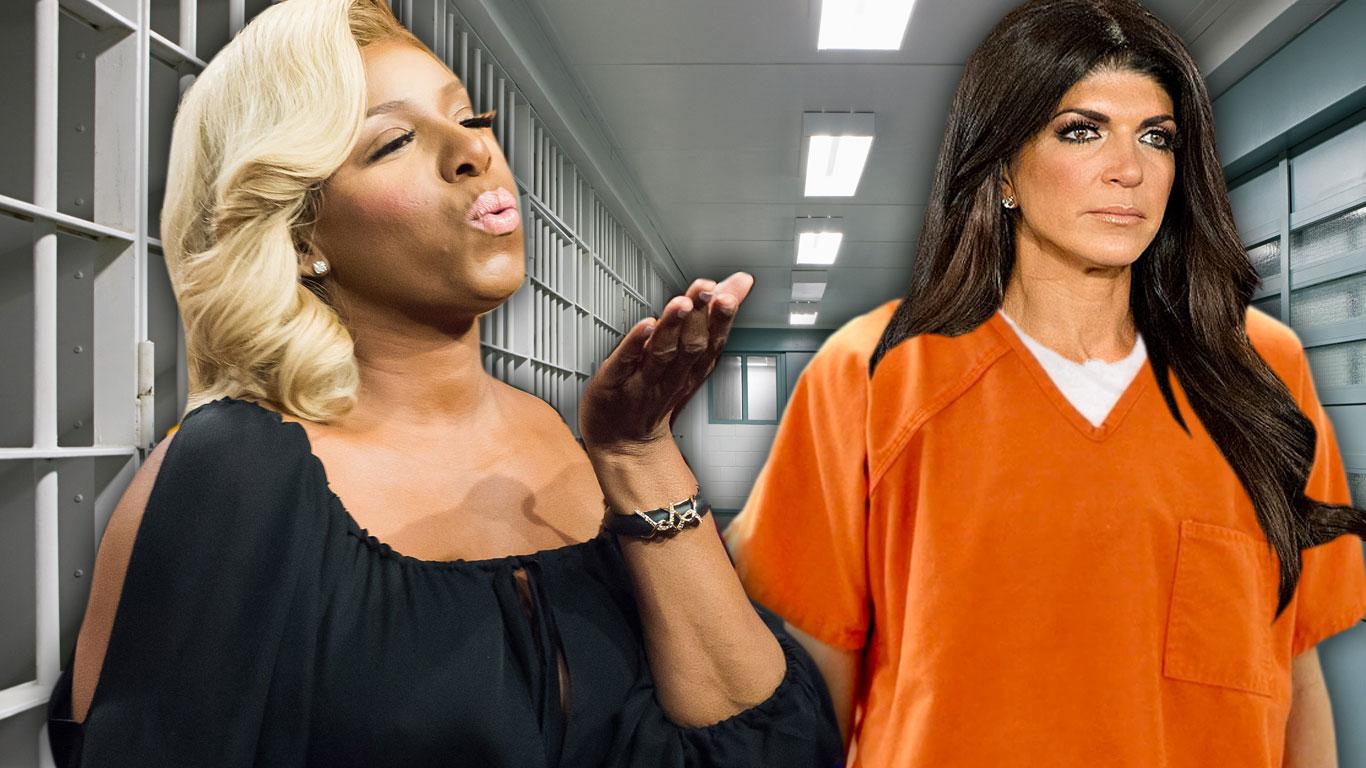 Article continues below advertisement
"I feel bad for her," said Leakes, who was promoting the new season of the Real Housewives of Atlanta following the show's season premiere. "I feel like when Teresa calls me, she knows she's going to get real true advice."
NeNe said she's given Teresa guidance on various matters, but declined to get too specific as to the topics they discuss.
"I don't want to say her business out there."
NeNe said she didn't call Teresa immediately following her Oct. 2 sentencing because of how chaotic she figured things would be for the fellow housewife.
"When I spoke to her I said 'I know so many people were going to text you and call you and I didn't want to be that person,'" she told Cohen.
Watch the video on RadarOnline.com
When they finally did speak, NeNe said they had "a very real conversation," and Teresa has since called her "several times."
Perhaps the irony in NeNe's friendship with Teresa is her lack of friendship with her own Atlanta castmates — specifically Kenya Moore and Cynthia Bailey — saying that she's past considered quitting the Bravo show because of the avalanche of "drama" and "negativity" she's experienced.
Article continues below advertisement
"I'm very over all the negativity, it is very negative and I don't want to be in a negative space every single time I go to work, so I must say when I talk about growth, I have grown," Leakes said. "No matter what I have done in the past, I honestly do not want to get up every day and sit with a bunch of negative women that are b*tching over nothing."
Watch the video on RadarOnline.com
NeNe noted how envious some of her castmates have been watching her career grow, including her upcoming stint on Broadway in the Cinderella adaptation.
"There is a lot of hate from the girls … the hate is real, so every chance to get to stick my success in their face, I will," she said.
The Real Housewives of Atlanta airs Sundays at 8/7c on Bravo.