'I Could Barely Look At Her!' Andy Cohen Says He Cried While Taping Teresa Giudice's 'Last' 'RHONJ' Reunion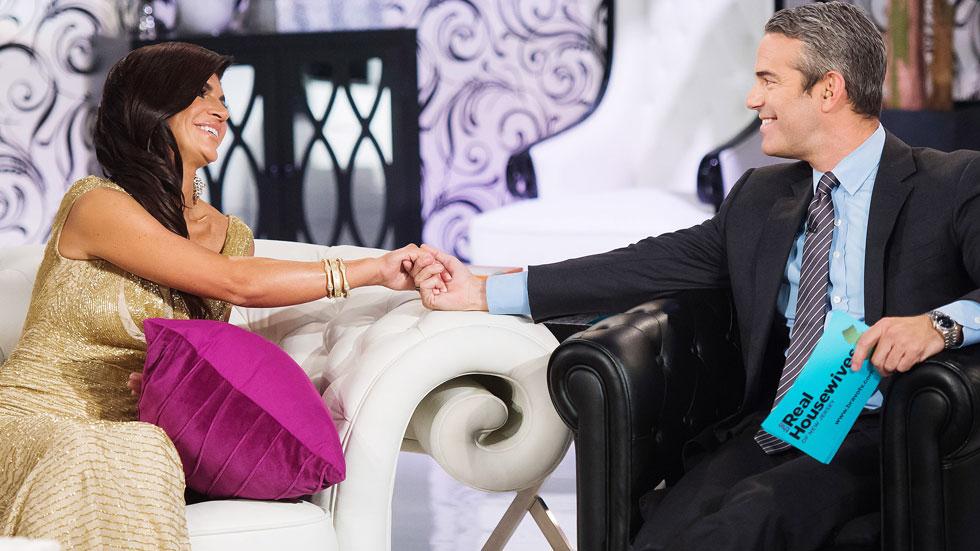 Article continues below advertisement
Cohen – who is the executive producer of the Real Housewives series – said it was "different."
The 46-year-old said, "Teresa had just been sentenced and it seems like, it's Teresa's last reunion so there was…an air of real kind of serious, heaviness and emotion that was there the whole time.
"It was just different.
"It was emotional and it was kind of more layered – if I'm allowed to call a Housewives reunion layered – I thought."
The show with all the RHONJ cast mates was taped early this month, shortly after Giudice was sentenced to 15 months in prison for fraud.
Cohen says, "I got really emotional.
"At the end when I was talking to Teresa I really held it together but I was basically, kind of, maybe crying a little bit.
"I was really emotional sitting there with Teresa, talking about all she'd been through with the show.
"When it ended I gave her this big hug and I was like...I could barely look at her.
MORE ON:
Watch What Happens Live
Article continues below advertisement
"I was basically crying and I didn't want to cry on camera. I was upset. I was really upset.
"I'm very nostalgic."
When asked if he would visit the mom-of-four in prison at first he said, "I have no idea."
But then, after pausing for thought, he said, "The truth is I would like to. If it would make her happy and make her life better then I'd certainly go there."
Giudice will begin her sentence on January 5 next year.
Meanwhile Part One of the RHONJ reunion show will air on Bravo on Sunday November 2 at 9pm ET/PT.