Exclusive
Another Plea Deal! Joe Giudice Agrees To Serve More Prison Time For Drivers License Fraud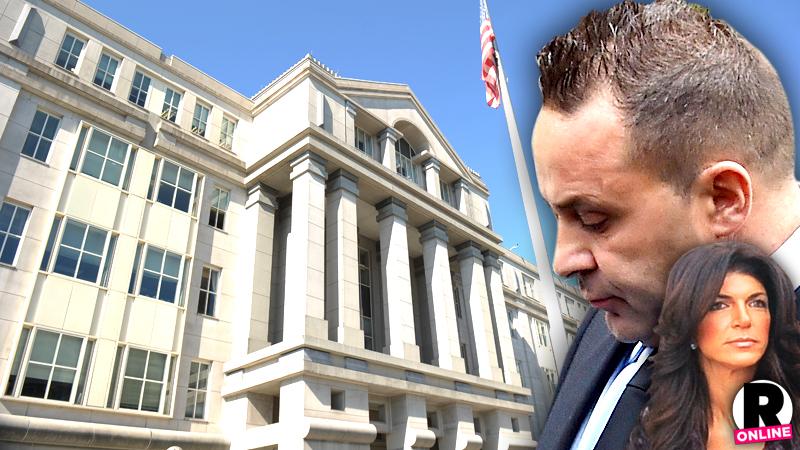 The hits keep coming for Joe Giudice. After the Real Housewives of New Jersey star was sentenced to 41 months in prison for fraud earlier this month, RadarOnline.com has learned that he just accepted a plea deal in another case that will see him doing even more prison time. According to an insider, he could be serving up to ten more years behind bars!
Joe is due in court in New Jersey on Wednesday for a hearing in his drivers license fraud case.
Article continues below advertisement
Authorities allege that the husband of Real Housewives of New Jersey star Teresa faked being his brother, Pietro, to get a license in June 2010, after his own was suspended following a DWI five months earlier.
The ruse was uncovered after Pietro was stopped by police in March 2011 — and Joe's image came up in the officer's search.
An insider tells RadarOnline.com that a plea deal was finally reached after "prosecutors signed off on allowing Joe to serve the prison time in the drivers license case concurrently with the bankruptcy fraud."
But that doesn't mean he's getting off easy. Said the source, "It's likely Joe will remain behind bars longer than the 41 months in prison …"
In fact, the judge could sentence Joe to a maximum of 10 years. Prosecutors are asking for half of that time, but it will ultimately be up to the judge.
And will his wife Teresa be by his side? Not this time, claims the source.
Teresa "has no plans on going to court with Joe on Wednesday for the sentencing," the source revealed. "She hasn't been to one appearance with him for this case, so she figures why now?"
Sound off in the comment section below: Do you think Teresa should go with Joe to court on Wednesday?