Exclusive
Lock Him Up! 'RHONJ' Star Joe Giudice Negotiating Plea Deal Involving Prison Time, No House Arrest, Claims Source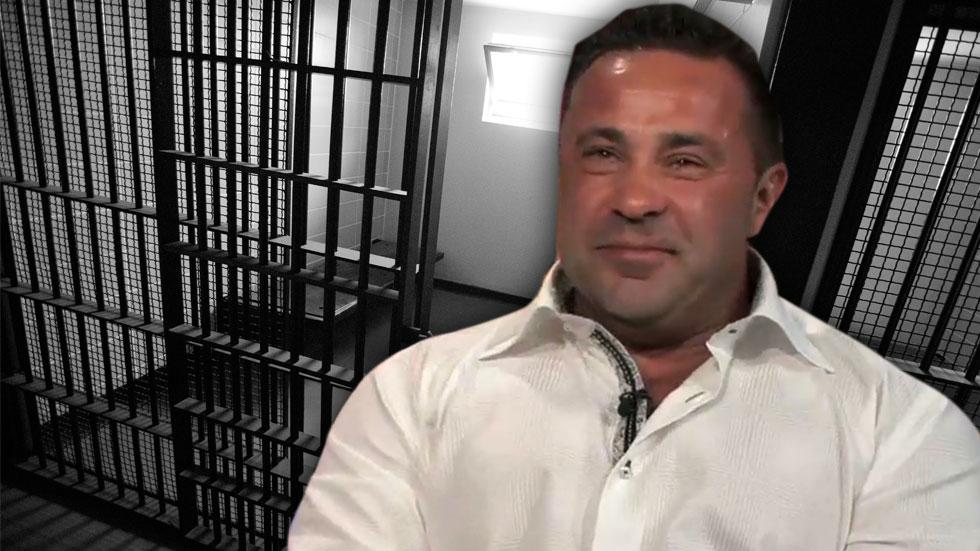 It's no longer a question of if Teresa Giduce's husband, Joe, will be going to prison, but for how long. RadarOnline.com has learned that while the convicted felon awaits sentencing in his fraud case with his wife, he is in the final stages of negotiating a plea deal in another case over a forged driver's license case, which will involve spending time behind bars.
Facing sentencing on October 2 in his other fraud case, Joe is also accused of fraudulently using his brother's marriage and birth certificates to obtain a fake license in 2010, after his own was suspended.
Article continues below advertisement
Now, "Joe is in the final stages working out a plea deal in the forged driver's license case," a source told Radar. "He will be allowed to serve time behind bars concurrently with time in the fraud case."
"Prosecutors in the forged drivers license case are going to sign off on it," the source said. "So even if the federal judge in the bankruptcy fraud case gave Joe probation or house arrest, he'll still be going to prison."
"He's doing time for sure," the source said. "There will be no probation in both cases. His attorneys will still ask for it, as they are obligated to do, but everyone knows it's a foregone conclusion. The only uncertainty about how much time Joe will actually have to serve."
Sentencing in the forged driver's license case will take place on October 15.
Authorities alleged the husband of Real Housewives of New Jersey star Teresa faked being his brother, Pietro, to get a license in June 2010 after his own was suspended following a DWI five months earlier.
The ruse was uncovered after Pietro was stopped by police in March 2011 — and Joe's image came up in the officer's search.
Joe is facing up to 47 months in prison in the other fraud case, while Teresa could be sentenced to 27 months behind bars.
Despite all of the legal drama, the source said, "Teresa still refuses to admit that Joe will be going to jail. She is living in a fantasy world, and thinks both judges won't send Joe to prison. This could come as a real shock to Teresa, even though everyone including Joe has tried to prepare her, but she doesn't pay attention to it."