Jodi Arias Retrial: Detective Says Murderer First Shot, Then Slashed, Her Lover Travis Alexander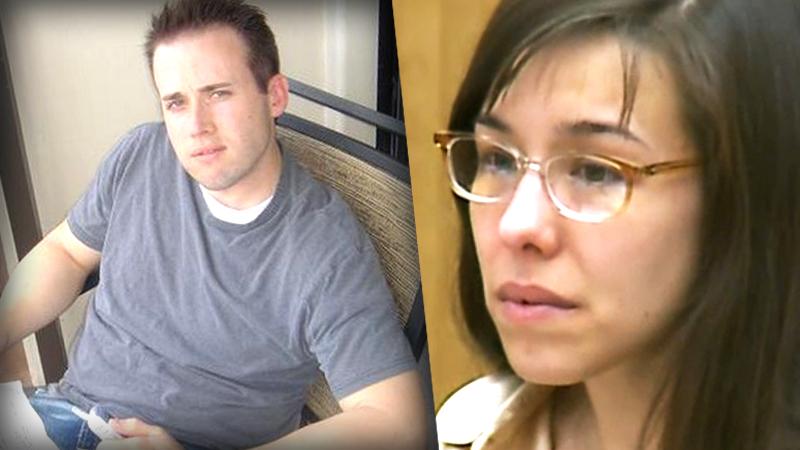 Det. Esteban Flores took the stand to kick off Thursday's session in the retrial of Jodi Arias, in which a jury will decide whether the 34-year-old who murdered her boyfriend Travis Alexander in June 2008, will be sentenced to death, or life in prison.
During his cross-examination from Arias' head lawyer Kirk Nurmi, Flores said that Arias first shot Alexander, who was still conscious, then attacked him with a knife, slashing his throat, according to reporter, Jen Wood, who live-tweeted the testimony.
Article continues below advertisement
The defense then honed in on details in the images, and how they squared with testimony of the events as told to the court.
Among the images — the latest in a stream depicting all stages of the violent murder — included multiple shots of Alexander in the shower with his eyes open, just before the killing. Arias' attorney argued that the images showed that she didn't attack him when his eyes were shut, as prosecutors stated.
The sensitive talk caused the victim's "very emotional" sister Tanisha to step out of the room.
Also taking the stand on Thursday was Walmart employee Amanda Webb, who recanted previous testimony about a gas can Arias allegedly returned to the store; and Kevin Freedman, a Yreka, Calif. patrol officer who investigated a burglary at Arias' grandparents home, in which a handgun was allegedly stolen.
The jurors asked questions and took careful notes, according to Wood, a day after the judge booted one of them for fawning over a reporter in the courthouse halls who they believed to be Nancy Grace.
Article continues below advertisement
Also of note was that Arias' alleged boyfriend Bobby was in attendance for the second consecutive day, Wood reported.
In Tuesday's opening volley in the retrial, jurors heard testimony from a former Mesa Police Department detective and a computer forensic expert; Wednesday's proceedings featured similarly graphic displays, with the forensics pathologist who performed the autopsy on Alexander delving into detail about the his injuries.