Jodi Arias Before Her Murder Conviction – Posed For Sexy Modeling Shots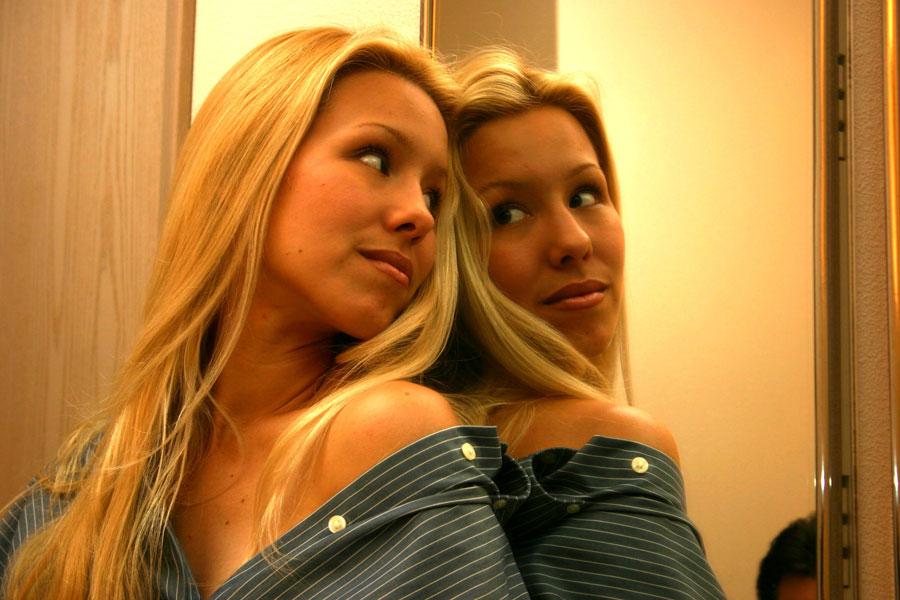 Jodi Arias is facing the death penalty for the brutal murder of Travis Alexander where she claimed she was pressured to perform sexual acts with him but RadarOnline.com has obtained a series of sexy photos that she posed for before her guilty conviction.
During the trial multiple naked photos of both Jodi and Travis were entered into evidence along with racy text messages and a recording of phone sex between the two with the defense claiming she was a victim of domestic violence and that he pressured her into posing for pictures and participating in sex against her will.
Article continues below advertisement
According to testimony Jodi deleted the naked photographs from the camera after killing Travis but the pictures were restored and entered into evidence.
Now a dowdy brunette with glasses, these photos these photos show a different side of Jodi where she is seductively posing for the camera before she killed Travis in 2008, when she still had her long platinum blonde hair and in the photos Jodi is only wearing a long man's button down shirt and nothing else.
In one shot Jodi is has the man's shirt pulled seductively over her shoulder as she gazes at herself in the mirror and another is a full body shot of Jodi lying on the floor wearing only the shirt and showing off her bare legs.
A third picture has Jodi posed lying on the floor and looking up at the camera in a seductive sepia-toned photo.
The jury found Jodi guilty of first degree murder in the death of Travis Alexander and said that the death was "extremely cruel" so she is now eligible for the death penalty.
Jodi is slated to give a statement to the court on Tuesday and RadarOnline.com will be live streaming the proceedings beginning at 9:30am PT/12:30pm ET.