The 10 Most Sensational Celebrity Murder Cases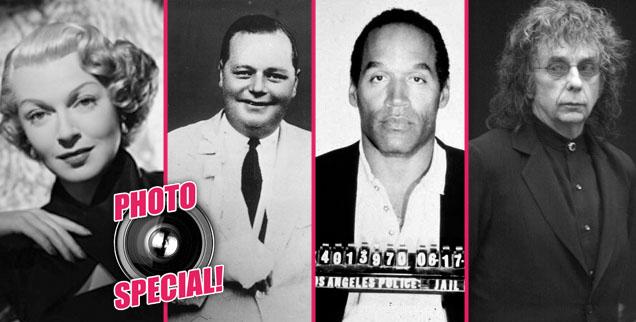 As the world remains gripped by the Oscar Pistorius trial in South Africa we look back at other celebrities who have been sensationally charged with – or suspected of – murder
Article continues below advertisement
OJ Simpson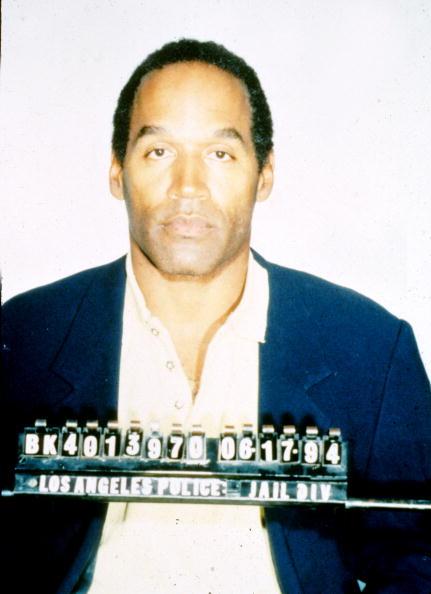 OJ Simpson
It was dubbed the trial of the century and in 1995 the nation was glued to their TVs as every twist and turn of the OJ Simpson trial was broadcast. But ultimately the Pro Football Hall of Famer was acquitted of the 1994 murder of his ex-wife Nicole Brown Simpson and her friend Ronald Goldman. Nearly 20 years later he is behind bars serving a 33-year sentence after being found guilty of multiple felonies, including kidnapping, in relation to an armed robbery.
Aaron Hernandez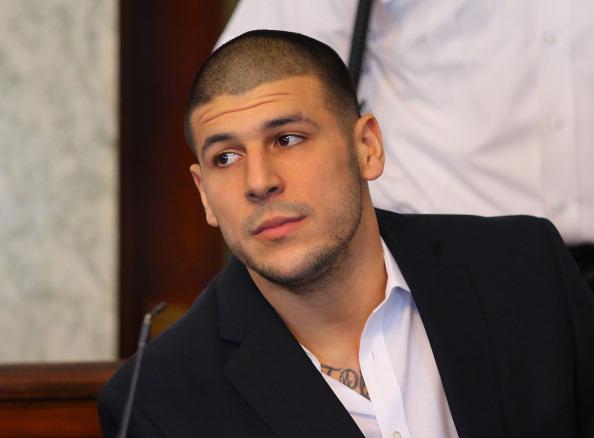 Aaron Hernandez
After the Oscar Pistorius case is done and dusted the world will turn its attention to the upcoming trial of former New England Patriots player Aaron Hernandez. In 2013 he was arrested and charged with the first-degree murder of semi-pro football player Odin Lloyd, whose bullet-ridden body was found in an industrial park near his Massachusetts home last June. If the defendant's sneering court appearances thus far are anything to go by, it is on course to be an interesting trial.
Article continues below advertisement
Lana Turner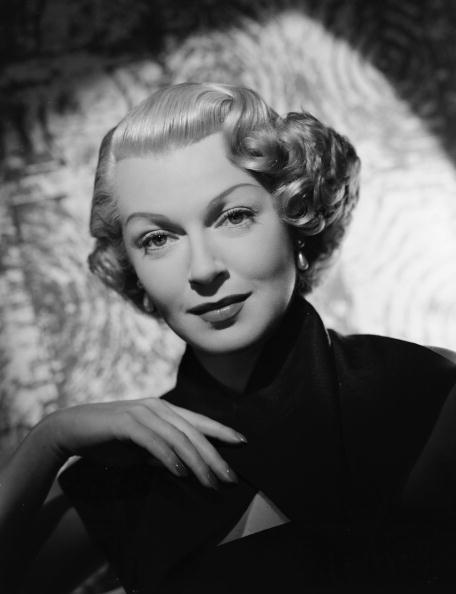 Lana Turner
Lana Turner was one of Hollywood's biggest – and sexiest – stars in 1958 when she became embroiled in a scandalous murder trial. Her 14-year-old daughter Cheryl Crane was accused of stabbing Turner's boyfriend Johnny Stompanato to death while the couple fought at home. The teen maintained she thought the mobster was going to kill her mom and the case was ruled a justifiable homicide. But many believed she was really covering for her famous mother.
Article continues below advertisement
Robert Blake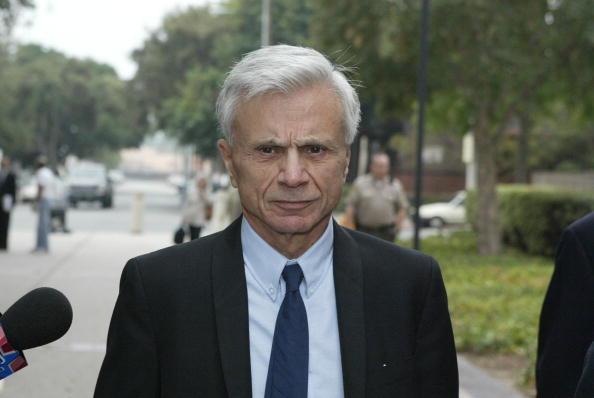 Robert Blake
Ten years after OJ Simpson was found not guilty of murdering his ex-wife, another major star was cleared of killing his spouse. In 2005 a Los Angeles jury found Robert Blake not guilty of shooting his wife Bonnie Lee Bakley in the back of the head. Although he was later found liable for her wrongful death in a civil trial he expressed relief that he got off of the criminal charges, saying at the time: "If you live to be million, you will never ever in your life meet anyone more blessed than me."
Article continues below advertisement
Rae Carruth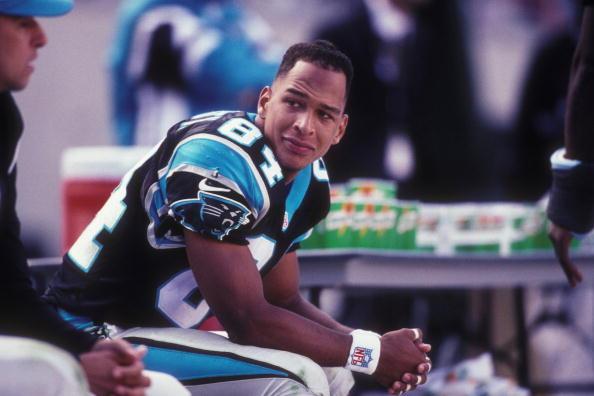 Rae Carruth
There were many aspects of this case that made it a headline-grabbing trial not least Rae Carruth's dramatic attempts to avoid imprisonment for arranging the drive-by shooting of his pregnant girlfriend, Cherica Adams. Before the former pro-footballer even stepped into a North Carolina court to face conspiracy to commit murder charges he fled the state and was found hiding in the trunk of a car in Tennessee. He is still serving his 18-24-year sentence while the son he fathered lives with Cherica's mother.
Article continues below advertisement
Snoop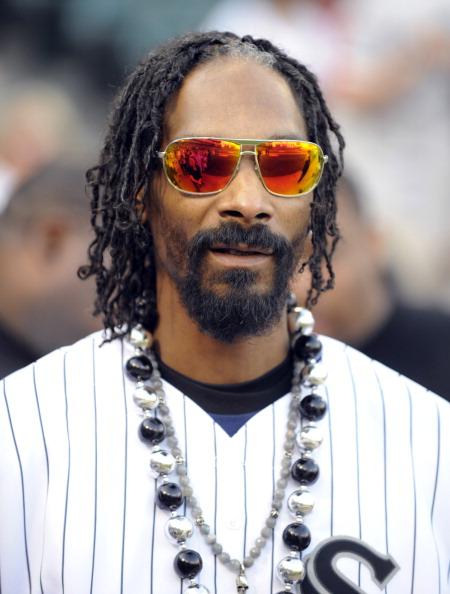 Snoop Lion (aka Snoop Dogg)
Back in the 1990s when gangsta rap was at its height and most controversial Snoop Lion was tried for the murder of Philip Woldemariam. The hip-hop star's bodyguard McKinley Lee shot and killed the LA gang member in 1993 and the star was charged right along with him. But three years later Calvin Broadus – or Snoop Doggy Dogg as he was then known – was acquitted, telling reporters as he left the court that the jury "made the right decision."
Article continues below advertisement
Phil Spector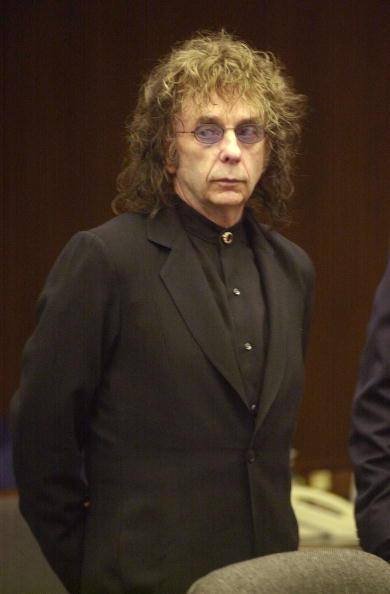 Phil Spector
Phil Spector was the star of not one but two murder trials after the first attempt to convict him for the 2003 killing of Lana Clarkson resulted in a mistrial. The only thing more spellbinding than the details of how the legendary music producer shot the B-movie star in the mouth was the array of elaborate wigs he wore in the LA court in 2007 and 2008. The 74-year-old music legend is now serving a 19-year to life sentence for murder.
Article continues below advertisement
Roscoe Arbuckle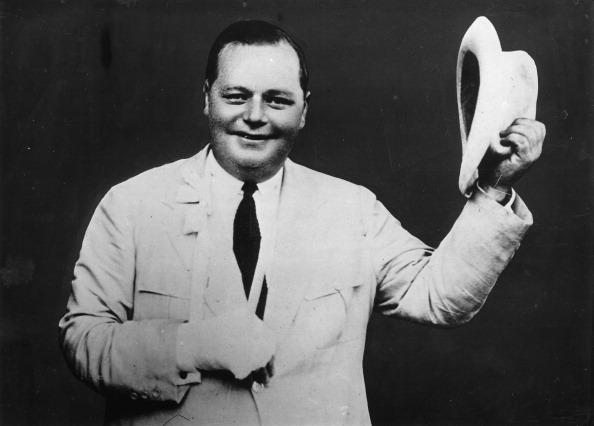 Fatty Arbuckle
Silent movie star Fatty Arbuckle was tried THREE times in connection with the 1921 death of Virginia Rappe who died just days after spending time in a hotel bedroom with the 260-pound actor. Scandal-driven headlines dogged this case amid claims that Arbuckle – who was eventually acquitted – caused her death by ravaging her with his bulky frame and even violating her with a Coca-Cola bottle. But there was no evidence of sexual assault and the struggling actress actually died of peritonitis (inflammation of the abdomen's lining), caused by a ruptured bladder.
Article continues below advertisement
Lilo Brancato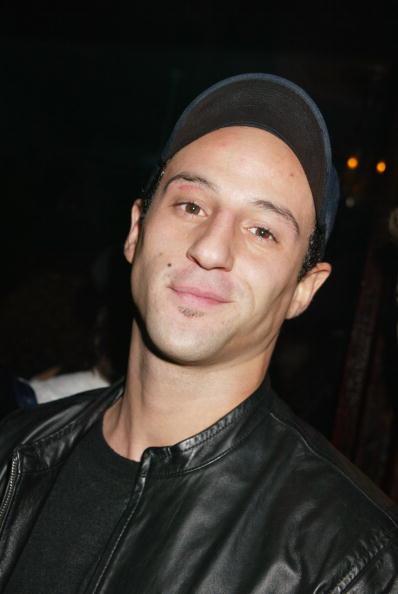 Lillo Brancato Jr.
As he was led away from court in handcuffs after being found guilty of attempted burglary in 2009 one of Lillo Brancato Jr.'s relatives shouted, "We love you, Lillo!" It was the dramatic end to a trial that saw the former Sopranos actor acquitted of second-degree murder after his involvement in a botched 2005 burglary that led to the death of an NYPD cop. Shortly after his December 2013 release, he told ET: "I wish I could take it back and I could bring police officer Daniel Enchautegui back to life."
Article continues below advertisement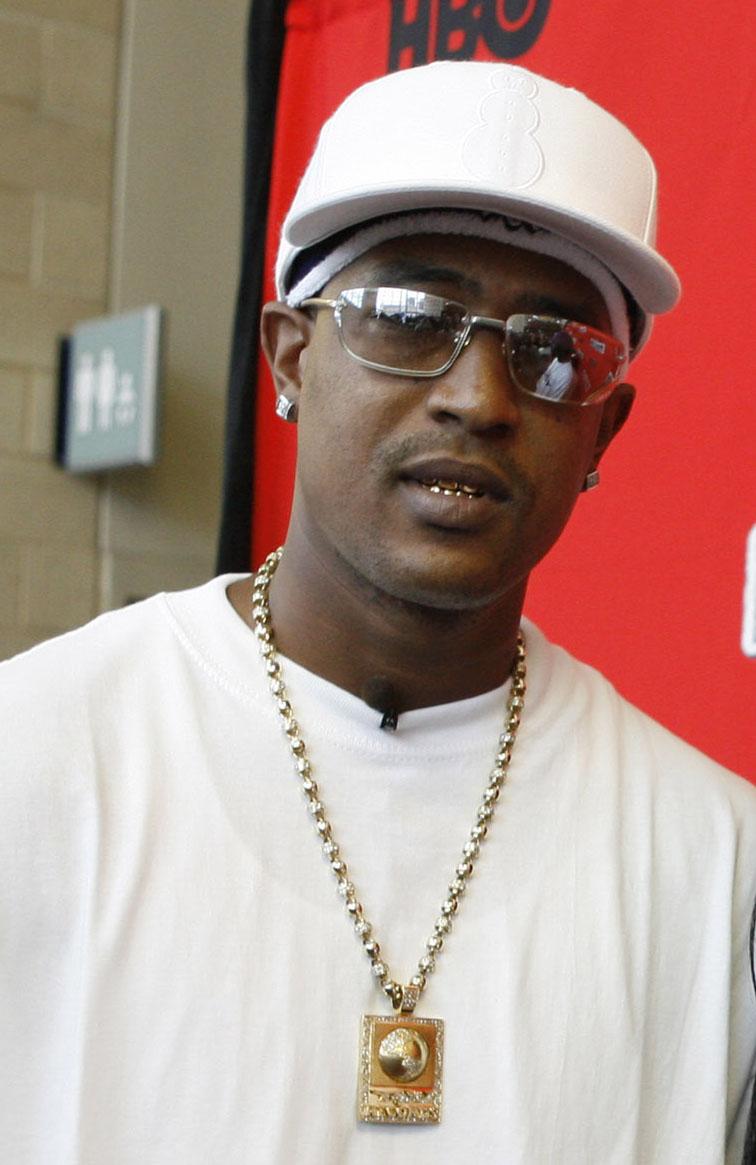 C-Murder
When a judge orders police to fill a courtroom and to arrest anyone who so much as "gasped" as the verdict is announced, it's clear the trial is a contentious one. In 2009 that was the culmination of the case that saw rapper C-Murder convicted – again – for the 2002 murder of a 16-year-old fan in a nightclub. It was the second trial for Master P's brother who was first convicted of second-degree murder in 2003 and served three years, before winning a retrial that ultimately sent him back to prison for life.