I Can Tweet But You Can't! Jodi Arias Wants To Monitor New Jurors Online Accounts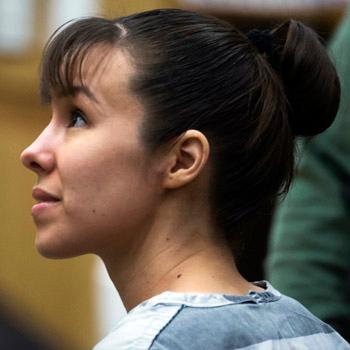 Convicted murderer Jodi Arias still maintains a Twitter account behind bars, but as she heads back to court to face the sentencing phase for her vicious killing of Travis Alexander, her lawyers have asked the judge to allow them to monitor the new jury's social media accounts.
A jury found the 33-year-old guilty of the brutal slaying of her former lover on May 8 but were deadlocked on a sentence, unable to come to a unanimous decision on whether or not to give her the death penalty so the judge declared a mistrial and prosecutors have said they are planning to pursue a second trial seeking the death penalty.
Article continues below advertisement
Jodi's attorneys Kirk Nurmi and Jennifer Willmott filed a motion on Wednesday to have the judge allow them to monitor the Twitter accounts of any new jurors AZCentral.com reported.
They are asking the court to have the juror selected for the next phase to provide their Twitter accounts and names if they use the site.
They said this information would serve as a "crucial tool with which Ms. Arias can work to ensure that her jury are either not communicating about the case via Twitter or considering information that was sent to them via Twitter as opposed to what is presented to them in court."
Jodi herself maintains a Twitter account while she is behind bars, something the Maricopa County Sheriff's office has said they cannot control.
She has ripped prosecutor Juan Martinez in her Tweets as well as HLN host Nancy Grace and even wrote a snide note about legal counsel, saying "A lawyer is someone who profits from your experience."
Her attorneys said they need to monitor juror's accounts so they can learn if they are communicating about the case, despite the fact that they are admonished by the court not to discuss any aspect of the case and to avoid media coverage.
"If every juror were to understand and follow this warning … there would be no issue with a juror choosing to 'tweet' information about the case," Jodi's attorneys wrote.
"However, even a juror that follows this admonition could still receive a tweet containing extraneous information."
The prosecution has not yet filed a response and AZCentral.com reported that they declined to comment.
Jodi is scheduled to be back in court on Monday, August 26 for a hearing and RadarOnline.com will be livestreaming the proceedings.