Jodi Arias Tweets About 'Haters;' Apologizes To Taxpayers, Sarcastically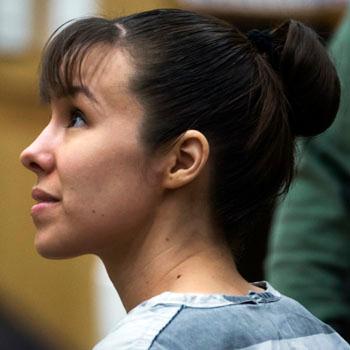 Convicted killer Jodi Arias took to Twitter Tuesday to whine, after prosecutors again rejected her legal team's overtures to take the death penalty off the table in her sentencing for the murder of her former lover, Travis Alexander.
"The State rejected my 3rd request for a plea to settle quietly and less expensively," she tweeted. "Off to retrial we go. Sorry, taxpayers."
Arias also noted on her feed that "a few of my dedicated haters came all the way 2 court 2day just 2 glare at me.
Article continues below advertisement
"I'm flattered. Thought it was I who had nothing better 2 do."
As we previously reported, no resolution was reached between prosecutors and Arias's lawyers Tuesday, as Judge Sherry Stephens raised the idea that a new jury could be assembled for another penalty phase by late September.
"It appears there are a number of issues that are unresolved," Stephens told attorneys Tuesday, "so I am reluctant to set a firm trial date for the penalty phase retrial at this time.
"Parties should work toward beginning trial in late September. That is my intention."
After a months-long trial that captivated the country's attention with its' salacious details of sex, obsession and violence, the waitress-photographer was convicted this past May in the brutal 2008 murder of her former lover.
Arias, 33, will return to court Aug. 26 in the ongoing case.