Headed For A Mistrial? Another Jodi Arias Juror Dismissed — Over Nancy Grace!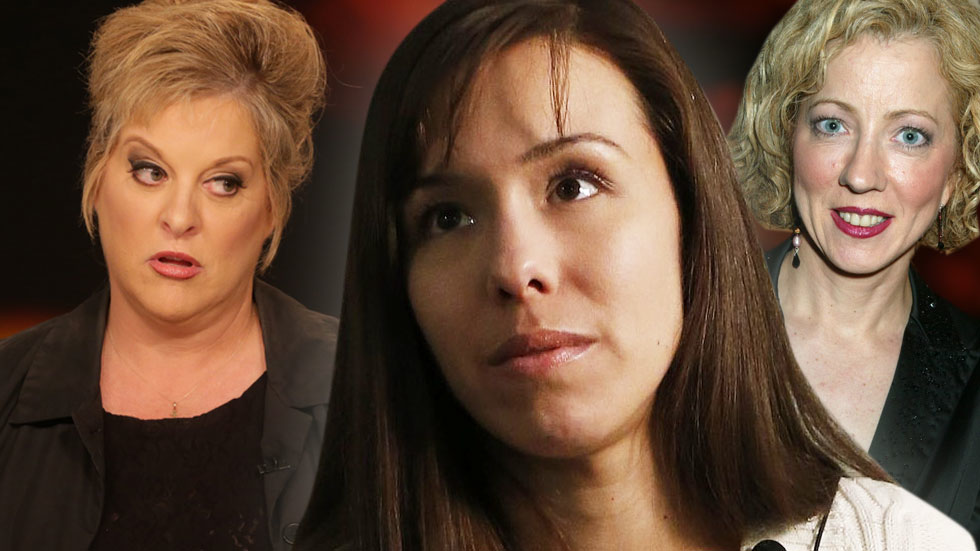 Could the Jodi Arias be headed for another mistrial? RadarOnline.com has learned that yet another juror was dismissed from the death panel Wednesday — because she's apparently a fan of Nancy Grace!
According to TV legal analyst Beth Karas, Juror Number 9 made the mistake of approaching her in a courthouse hallway and asking, "Are you Nancy Grace?" The woman told Karas, a former HLN analyst who sometimes filled in for Grace, that she looked familiar.
Article continues below advertisement
Karas, a lawyer and a journalist, promptly reported the encounter to the court, which resulted in the judge calling Karas to the witness stand to describe the incident under oath. The female juror was standing "near the court watchers, many of whom were talking about the trial and she was not wearing her badge," Karas explained in an interview with Grace after court ended.
The woman was subsequently kicked off the jury that is charged with deciding if Arias will be executed for the murder of ex-boyfriend Travis Alexander.
Grace is in Phoenix, Ariz., to cover the penalty phase retrial, and said she had noticed the juror's odd behavior during court, saying she has a "very distinctive look."
Indeed, the woman had come under a critical eye even during jury selection, when she told the judge that her sister-in-law had been friends with Arias when they were younger.
The latest dismissal is the second in just the first two days of the trial, which is expected to last three to six weeks. Only five alternates remain to back up the 12 sitting jurors. A full dozen are needed before Arias can be sentenced to die.
"Two jurors in two days is not a good record," said Karas, who is covering the trial for her website KarasOnCrime.com. "They only have five left, and several weeks to go."
Another jury found Arias guilty of first-degree murder in the Alexander's brutal slaying in which he was stabbed 29 times, shot in the face and slashed in his throat.
A judge declared a mistrial in the penalty phase back in May, however, leading to the current penalty trial.