Reunited & It Feels So Good! Donald Sterling & V. Stiviano Hang Out At Billionaire's Beverly Hills Mansion, Causing Shelly Sterling To Call The Cops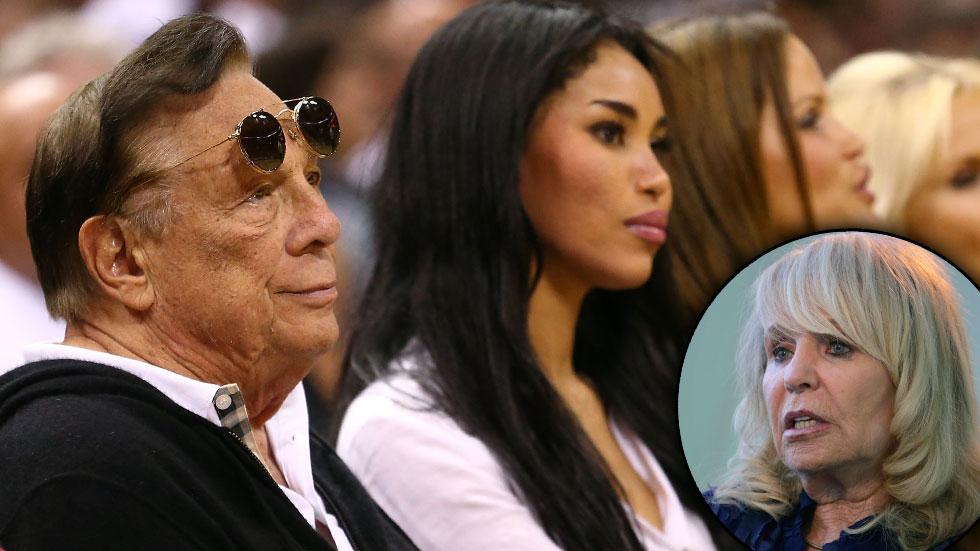 For all of his well-documented shortcomings, you can't say Donald Sterling's not the forgiving type.
The 80-year-old billionaire, according to online reports, is again spending time with V. Stiviano, the 30-year-old who instigated the chain of events that led to his lifetime ban from the NBA, and loss of his Los Angeles Clippers franchise.
The two spent time at Sterling's Beverly Hills home Wednesday, and the situation got even stickier, when the former franchise owner's wife Shelly, thinking Stiviano was illegally trespassing, called the police. After the situation was sorted out, Stiviano, who's embroiled in a lawsuit with Shelly Sterling, continued to remain at the mansion.
Article continues below advertisement
The shocking reunion will likely pour gas on an already fiery situation between Shelly Sterling and both parties: She has been embroiled in an ongoing embezzlement lawsuit with Stiviano; and, in a battle over estate control, says that Donald is suffering from dementia.