Exclusive
'Definitely Not Gay' – Former Clippers Owner Donald Sterling Seen Being 'Touchy Feely' With Gorgeous Woman While At Lunch In L.A. – V. Stiviano Is 'Money Hungry'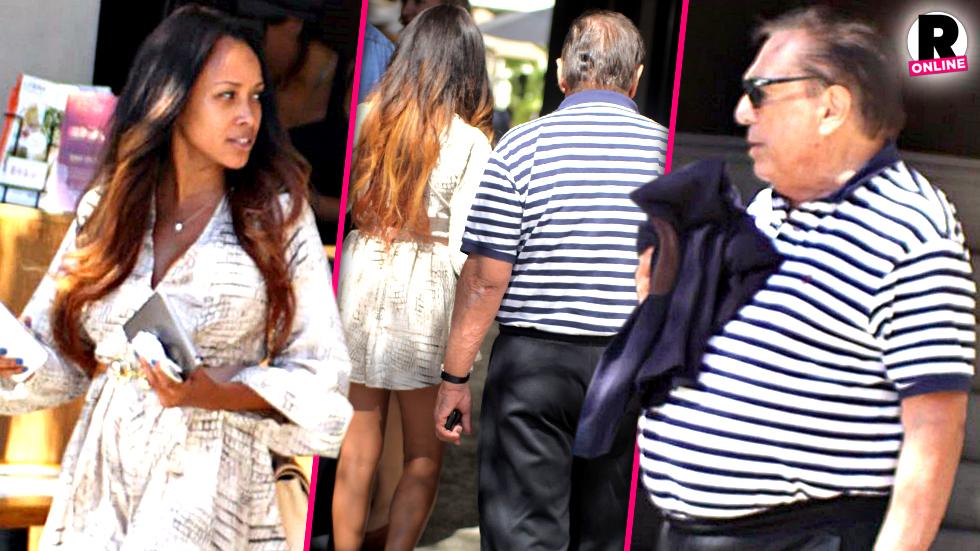 Donald Sterling has dealt with a lot of scrutiny lately, but none as defaming as that from V. Stiviano, who claims that Sterling "is gay" and that she was "his beard."
"That is absolutely not true," a source very close to the former Clippers owner tells RadarOnline.com exclusively. "V. Stiviano doesn't want to give back all of the money and cars she got from Donald when they were romantically involved."
Article continues below advertisement
In court documents, Stiviano argues that the items were given to her in exchange for being Sterling's "beard" and she insists that his wife Shelly Sterling knew about it.
"Stiviano is money hungry and she is doing anything she can right now to try and keep the cash and prizes," the source says. "Donald is definitely not gay."
In fact, Sterling was seen recently out at Café Roma in Los Angeles being "very touchy feely" with a gorgeous woman.
MORE ON:
Celebrity Justice
"They were all over each other," the source tells Radar. "They were holding hands and being extremely affectionate."
In addition to her claims, Stiviano is also suing Sterling and Shelly for $10 million, claiming defamation on the grounds that they called her a "thief" who was "embezzling money and property from Donald."
Do you think Sterling is gay and Stiviano was his beard, or is she just a gold digger trying to get money out of him? Sound off in the comments below.