Exclusive
What About Kobe? Donald Sterling Drags Lakers Star Bryant Into $1 Billion Lawsuit Against NBA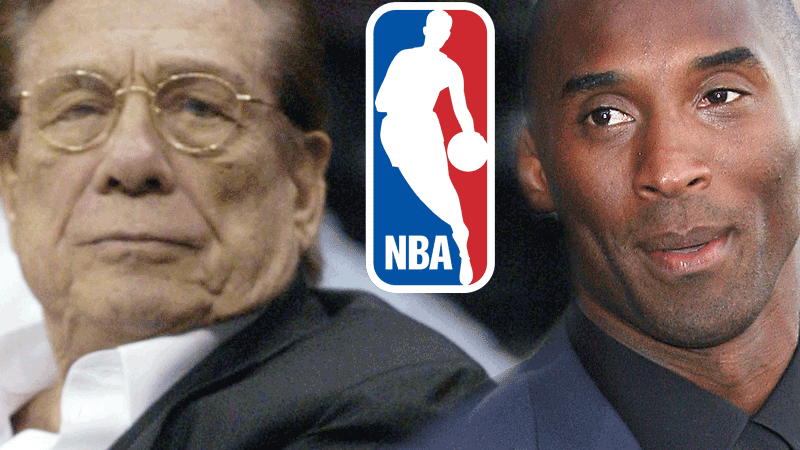 Donald Sterling cites Kobe Bryant's use of a homophobic slur against an official in 2011, and the league's reaction to it, as an example of how he thinks the NBA has unfairly singled him out and punished him after his racially-charged discussion with one-time girlfriend V. Stiviano went viral.
Sterling brought up Bryant in his response to the NBA's counterclaim against him, seeking compensation for the money they've spent in court battles since the scandal exploded, and damages they believe he did to the league's image with his controversial remarks.
Article continues below advertisement
In response to the league's statement that his actions caused "devastating and incalculable harm to the NBA and its' teams," Sterling cited a number of instances of bad behavior, both physical and verbal -- and from NBA players and owners -- none of which he says comes close to the lifetime ban and $2.5 million fine levied upon him following the Stiviano scandal.
"Kobe Bryant was fined $100,000 but not suspended for referring to a referee as a 'f*cking f***ot' on television," Sterling said in his first example of his speech-related offenses.
Read The Docs On RadarOnline.com
"It cut deep into the spirit of progression for us," the L.A. Lakers icon said. "Sterling's point of view was horrible not only for the human race but also for the small world that touches so many globally through this game we call basketball.
"He stunted equality and black-eyed every owner of every business where the majority of his employees are minorities."
Sterling, in his counterclaim, requests the court dismiss the NBA's suit with no financial penalty levied against him.