New Lineup Of The View' Continues To Produce Big, Leading The Show To Its' Best Opening Week Ratings Since 2011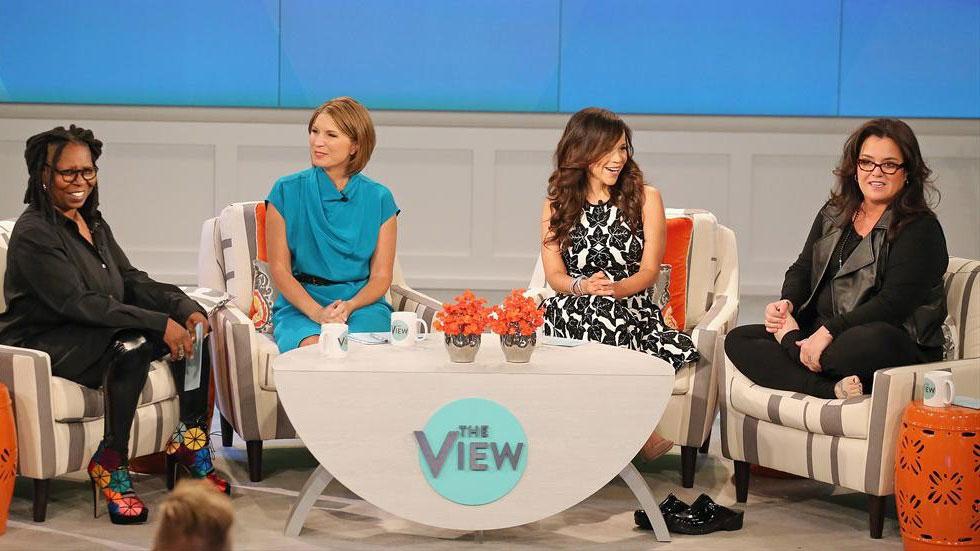 The View's new lineup is off to a scorching start.
The reshuffled cast, including Rosie O'Donnell, Rosie Perez and Nicolle Wallace, helped the ABC chat-fest achieve its' best opening week numbers in three years, averaging a stellar 3.4 million total viewers per episode in its' first frame.
The increase, buoyed by strong personalities on both ends of the spectrum, was 13 percent better than 2013's first week.
Article continues below advertisement
Despite the great beginning, ABC still might have a headache on its' hands with O'Donnell, who a source told us was furious that fellow strong personality Goldberg remained with the show, as well as with the casting of Perez and Wallace.
The returning star "felt like it wasn't the show she signed up for," the source said, "and ABC sold her a bill of goods that never happened."