Exclusive
Oscar-Worthy Actresses! Rosie O'Donnell And Whoopi Goldberg Given 'Lecture' To Act Like 'Best Friends' On 'The View' PLUS Another Whoopi Slip Of The Tongue 'Pisses Off' ABC Execs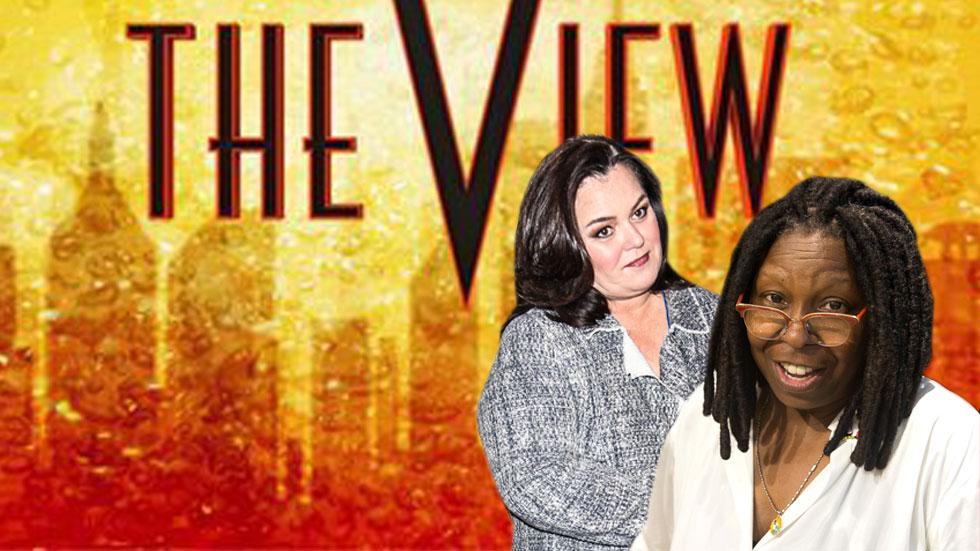 Talk about Oscar-worthy performances. Rosie O'Donnell and Whoopi Goldberg are showing off their acting chops on The View after ABC higher-ups gave the dueling duo a lecture about putting aside their differences for the sake of the show, RadarOnline.com has learned.
"Executives told Rosie and Whoopi they had to act like they were best friends," an insider told RadarOnline.com exclusively. "They got a lecture that they had to play nice and put on a good show."
Article continues below advertisement
The instructions from the top explain the obvious on-camera PDA.
"They've been doing a lot of hugging on camera ever since," noted the source.
But Goldberg, 58, can't seem to keep the cordial decorum together, as evidenced by her previous rants, reported by RadarOnline.com. And she's been showing her cracks on camera, to the dismay of the network.
When discussing ABC reality competition Dancing With The Stars during Tuesday's episode, for example, she let slip, "I don't ever watch that show.'"
"Are we allowed to say that?" quickly quipped co-host Nicole Wallace, referring to the fact that DWTS is one of their home network's staples.
"Yeah, hell yeah! I mean, it's not in my contract that I have to watch it," Whoopi exclaimed adamantly.
But the mini-outburst didn't go over well with the actress's bosses, according to insiders.
"The phones from the ABC executives were just ringing non-stop. They were beyond pissed," the insider said. "She had been asked to play nice and be professional and that was only the second day of the new season."
Article continues below advertisement
Meanwhile, it seems View veteran Goldberg, who's been the moderator ever since O'Donnell's abrupt exit from the morning show in 2007, is feeling more like a fish out of water with the brand new cast, including Rosie Perez, O'Donnell and CNN political commentator Wallace.
"Whoopi is telling everyone how uncomfortable she feels," said the insider. "She feels out of her environment. She's so uncomfortable behind the scenes. She feels like she's the new girl."
"Rehearsals have gone well. But no one can control her," said the source. "And ABC thought they had it all under control."
What are your thoughts on the new season? Let us know in the comments!