Rosy Outlook: O'Donnell's Comeback Helps The View's Season Premiere Draws Show's Best Ratings In 8 Years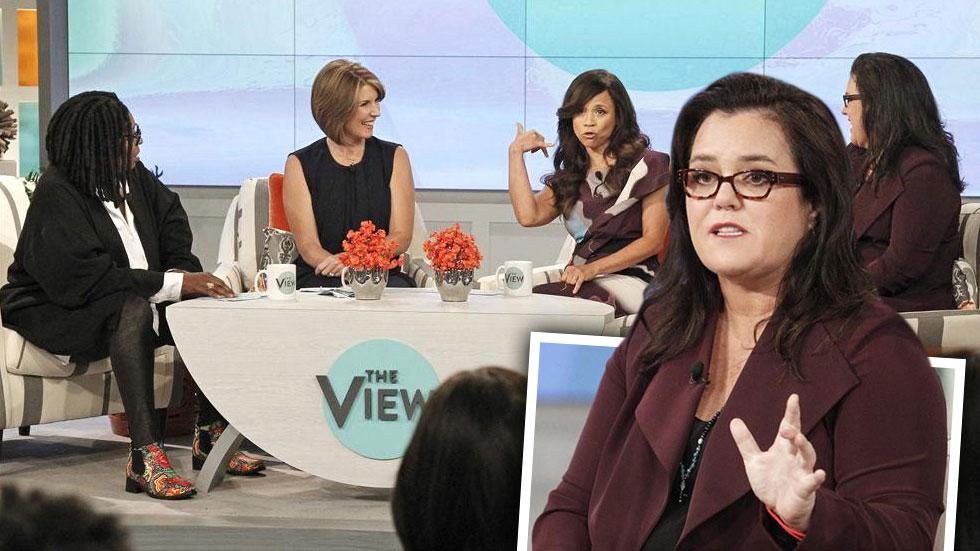 So far, so good, for the new lineup of The View.
The show's season premiere Monday, featuring a reshuffled cast of the returning Rosie O'Donnell and new faces Rosie Perez and Nicolle Wallace, garnered 3.9 million viewers, good enough for its' best ratings since 2006, and the second-highest season debut in its' 18-year run.
The numbers were equally impressive in the show's target demographics, as Monday's opening volley marked the program's best numbers since 2011 with women ages 25-54, and 18-49.
Article continues below advertisement
O'Donnell, 52, is back on the show after seven years away; she told ABC News she has a more positive mentality in her second time on the dais.
"I feel good: I wouldn't have said yes to coming back if I didn't," she said. "The concept of being able to do this show in a way that celebrates and elevates women is hard for me to resist."