Exclusive
Former 'The View' Producer Sues ABC For $1 Million—Alleges 'Severe And Lasting Embarrassment, Humiliation, Anguish And Emotional Distress'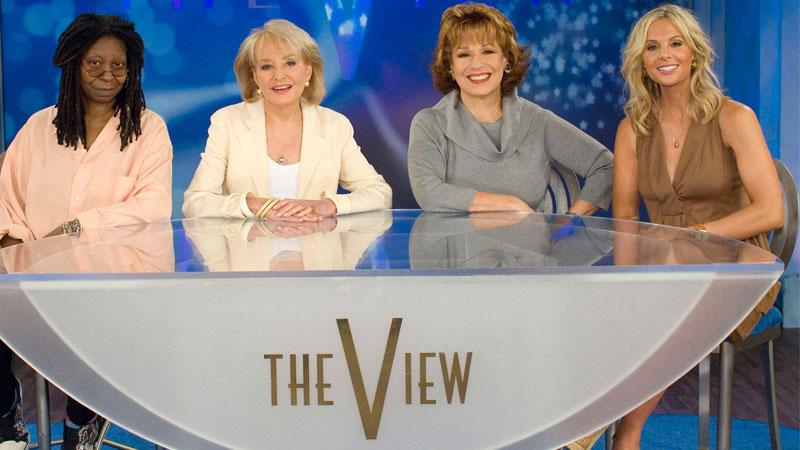 A lawsuit filed by a longtime producer on The View claims she was the victim of age discrimination at the hands of a younger and more inexperienced new boss.
RadarOnline.com has obtained the court documents that allege Bernadette Piccolomini, 63, "suffered, and continues to suffer, severe and lasting embarrassment, humiliation, anguish, and emotional distress" after ABC honchos reorganized her department and had her begin reporting to a supervisor.
Article continues below advertisement
Read Piccolomini's Lawsuit Against ABC
"Immediately upon the described reorganization, the younger and less experienced new boss commenced a course of abusive conduct against the older Plaintiff," claim lawyers.
RadarOnline.com has learned that some of Piccolomini's complaints against her new supervisor include assigning her to an undesirable office, preferential treatment of younger employees, poor job evaluations despite consistent past successes and, according to the lawsuit, screaming at her, "I am the boss" after she told him another employee had resigned.
Piccolomini claims she filed an age discrimination complaint with ABC's human resources department—but that just led to further harassment and a threatening letter from her boss issued "after he had become aware of the fact that the Plaintiff had filed a complaint of age discrimination," read the court papers.
After ABC failed to "conduct a fair, prompt, and timely investigation into her complaint," the plaintiff's lawyers snipe that she was then offered the option to move to Los Angeles or lose her job.
Article continues below advertisement
"In relocating the Plaintiff's job from New York to Los Angeles, ABC specifically disregarded the fact that the Plaintiff's job with ABC since 1981, including as the Producer of Daytime Promotions for the television show The View since 2000, had always been based in New York…"
Piccolomini refused to relocate, and she was officially out of work in September 2013.
"ABC's conduct was carried out in conscious disregard of the Plaintiff's rights, thereby entitling the Plaintiff to an award of punitive damages," insist Piccolomini's lawyers.
Among other requests, her advisors believe $1 million in compensation for emotional distress should be adequate.