Exclusive
Angelina Jolie's War With Her Father Explodes — Family Friend Reveals Secret 'Turmoil' That Got Jon Voight Banned From Her Wedding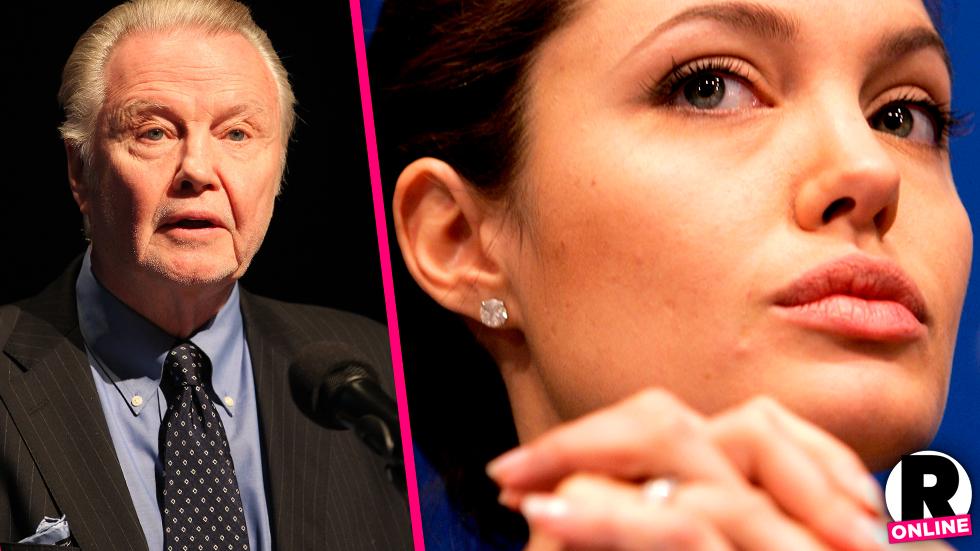 Noticeably absent from Angelina Jolie's wedding to longtime beau Brad Pitt was her sometimes-estranged father, Jon Voight, and for good reason a family insider exclusively tells RadarOnline.com.
According to Jolie's former caretaker, Cis Rundle — who came into Jolie's life in the 70s when her best friend, Marcheline Bertrand, needed help with her 3-year-old daughter — watching the marriage between her mother and father crumble is something the Salt star will never get over.
Article continues below advertisement
"She didn't trust it. He would have found a way for it to be about him," Rundle told RadarOnline.com in an exclusive interview — her first ever.
"They may never get over the rift between them. It's not that complicated. She just knows who he is and she doesn't trust him."
Rundle says she's not surprised at all that the Ray Donovan star wasn't present at the French nuptials.
"I understand the turmoil because I saw it," she revealed.
Rundle tells RadarOnline.com it was Bertrand's wish — before she passed away in 2007 after losing a battle with ovarian and breast cancer — that Jolie would work things out with her father but the caregiver's first-hand knowledge of their past led her to believe it would be virtually impossible.
"I know the actually hardcore truth about Jon. I love Jon, but he was horrible… He had a very twisted side, but he can't own it," Rundle revealed.
Article continues below advertisement
"Marcheline, no matter what darkness he had, she would forgive him. She didn't have a mean bone in her body . She could forgive. But he really put Marcheline through a lot."
The former caregiver says Jolie tried, and it was the power his daughter had to had to cast him in Tomb Raider that resurrected his career.
"Angie cast him as her father in Tomb Raider. She had the power to do that. And it resurrected his career. Marcheline wanted her to do it," Rundle told RadarOnline.com.