Jon Voight Didn't Know His Daughter Married Brad Pitt Saturday – What Happened To Their Reconciliation?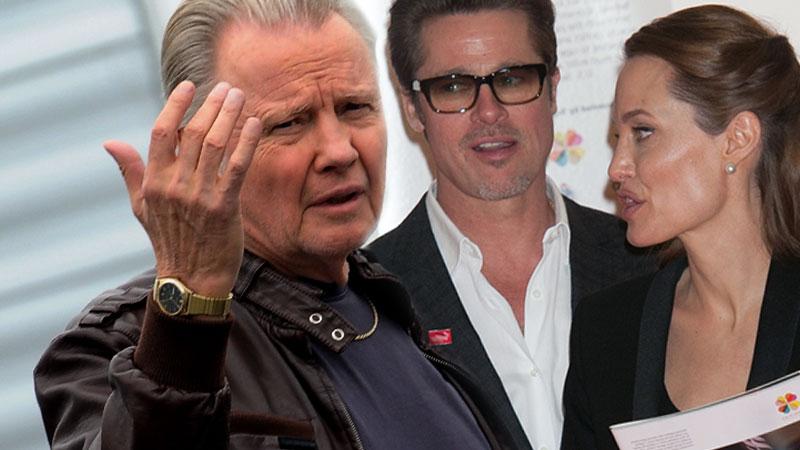 Although a bride traditionally is supposed to be walked down the aisle by her father, it seems that might not have been the case with Angelina Jolie and Brad Pitt's wedding because her father didn't know they got hitched!
Upon learning that his daughter wed for a third time, Jon Voight simply responded, "That's nice," Inside Edition is reporting.
The Ray Donovan star and his daughter were estranged for almost a decade, but allegedly reconciled in 2010; however, that might not have been the case as Voight found out about Jolie's double mastectomy in 2013 the same way we all did – by reading it on the Internet.
Article continues below advertisement
Their fallout began in 2001 when Voight told Access Hollywood that his daughter suffered from "serious mental problems" and begged her to seek treatment. A very upset Jolie responded in a public statement, saying, "I have determined that it is not healthy for me to be around my father…"
As RadarOnline.com previously reported, Jolie and Pitt wed in Correns, France Saturday in an intimate ceremony. The Maleficent star, 39, and Moneyball actor, 50, tied the knot in a nondenominational civil ceremony with a small group of friends and family.