Jon Voight Found Out About Angelina Jolie's Double Mastectomy On The Internet – Even Though He Saw Her TWO DAYS Before Her Announcement!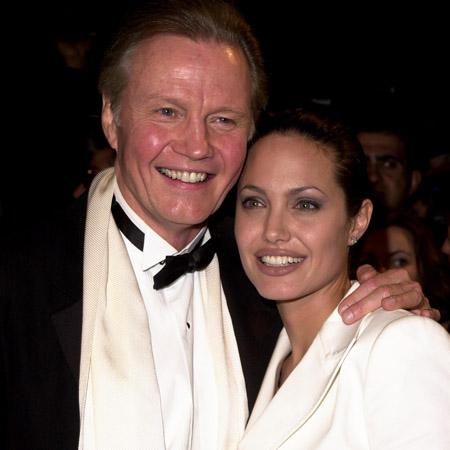 While things have considerably thawed between Angelina Jolie and her father Jon Voight, there's apparently still a slight chill in the father-daughter dynamic.
Despite seeing her earlier this week, Voight says he found out about his daughter's double mastectomy via online reports early Tuesday.
"My love and admiration for my daughter can't be explained in words," Voight told the New York Daily News on Tuesday. "I saw her two days ago with my son Jamie. We all got together for his birthday, with her and Brad (Pitt). But I didn't know. It wasn't obvious at all. I found out (Tuesday) morning," he added.
Article continues below advertisement
"I was as surprised as anyone and deeply moved by the way she's handled this," said the veteran actor, who famously was estranged from his daughter through much of the 2000s.
"She's a very extraordinary person, the way she examined it and what she shared."
He said he's "completely" understanding that she didn't fell him ahead of time, and wants "the focus to be on the inspiration."
Voight said he spoke with the Tomb Raider star Tuesday, and she "just explained to me and educated me on this stuff."
Meanwhile on Wednesday, PEOPLE reported that Jolie is also planning to undergo surgery to remove her ovaries, in order to reduce her high risk of developing ovarian cancer, which her doctors estimate at 50-percent, due to the same "faulty" BRCA1 gene that led her to make the decision to have a double mastectomy.
The father, 74, and daughter, 37, had rockier times back in 2002, after Jolie called him out for cheating on her mother, Marcheline Bertrand; and he said his daughter had "serious mental problems" in a televised interview. Jolie, enraged with her father, called the comments unforgivable, and did not speak with him again until late 2009, when Pitt orchestrated a father-daughter reunion.