Brad Pitts Calls Angelina Jolie 'Heroic' For Choosing To Have A Double Mastectomy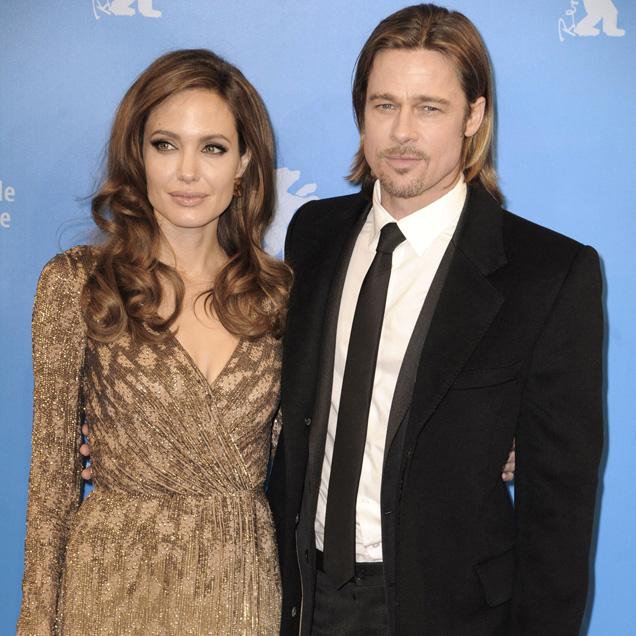 Brad Pitt Tuesday is praising his partner Angelina Jolie's courageous decision to undergo a double mastectomy because of her extremely high risk of breast cancer -- a disease that killed her beloved mother at the age of 56.
The World War Z star, 49, told the Standard: "Having witnessed this decision firsthand, I find Angie's choice, as well as so many others like her, absolutely heroic. I thank our medical team for their care and focus.
Article continues below advertisement
"All I want for is for her to have a long and healthy life, with myself and our children. This is a happy day for our family," Pitt added.
As RadarOnline.com previously reported, Jolie, 37, in a piece for Tuesday's New York Times, says she had a preventive double mastectomy after medical tests indicated she had the "faulty" BRCA1 gene, which left her with an 87 percent chance of developing breast cancer.
In the piece, titled "My Medical Choice," the Academy Award winner said she underwent three months of surgeries from early February and late April. The mother-of-six said her mother Marcheline Bertrand's premature death in January 2007 spurred her in the direction to make the bold decision.
"My mother fought cancer for almost a decade and died at 56," the actress wrote. "She held out long enough to meet the first of her grandchildren and to hold them in her arms.
Article continues below advertisement
"But my other children will never have the chance to know her and experience how loving and gracious she was … they have asked if the same could happen to me."
Jolie said her "loving and supportive" partner Pitt was by her side for "every minute of the surgeries," which took place at the Pink Lotus Breast Center in Beverly Hills.
"So to anyone who has a wife or girlfriend going through this," she wrote, "know that you are a very important part of the transition."
"Everything else is just Mommy, the same as she always was," she wrote. "And they know that I love them and will do anything to be with them as long as I can."
The Tomb Raider beauty writes that she doesn't "feel any less of a woman" in the wake of the procedure, but rather "empowered that I made a strong choice that in no way diminishes my femininity."