Kathy Bates Fighting Breast Cancer, Had Double Mastectomy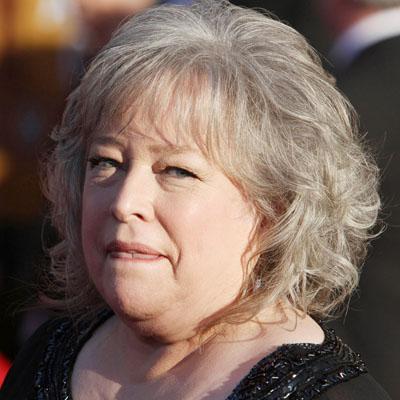 Oscar winning actress Kathy Bates took to Twitter Wednesday morning to make a startling revelation – she's been fighting breast cancer for the past two months and has undergone a double mastectomy.
"Hey All, sorry for the long silence," she tweeted. "I was diagnosed with breast cancer 2 months ago & am recovering from a double mastectomy."
The 64-year-old Bates – who survived ovarian cancer nine years ago – is apparently keeping her sense of humor about her condition, adding: I don't miss my breasts as much as I miss Harry's Law. ;-) Thanks for all the sweet tweets. Y'all kept me going," she wrote.
Article continues below advertisement
In an interview with People, the Misery star talked more in depth about her illness.
Check Me Out! The 10 Most Scandalous Bikini Self Portraits On Social Media
"Luckily, I don't have to undergo radiation or chemo," she said. "My family call me Kat because I always land on my feet and thankfully this is no exception."
Bates -- nominated for Outstanding Actress in a Drama for her role in NBC's Harry's Law -- is expected to attend the awards show September 23 in Los Angeles.
MORE ON:
hollywood happenings