Angelina Jolie's Bombshell: 'I Made A Decision To Have A Preventive Double Mastectomy'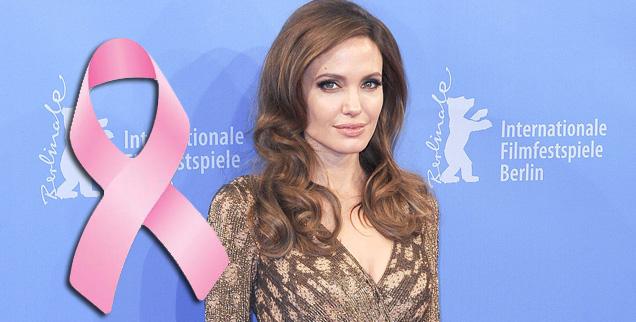 Angelina Jolie, in a piece for Tuesday's New York Times, says she had a preventive double mastectomy after medical tests indicated she had the "faulty" BRCA1 gene, which left her with an 87 percent chance of developing breast cancer - the same disease that killed her mother.
In the piece, titled "My Medical Choice," the 37-year-old Academy Award winner said she underwent three months of surgeries from early February and late April. The mother-of-six said her mother Marcheline Bertrand's premature death in January 2007 spurred her in the direction to make the bold decision.
Article continues below advertisement
"My mother fought cancer for almost a decade and died at 56," the actress wrote. "She held out long enough to meet the first of her grandchildren and to hold them in her arms.
"But my other children will never have the chance to know her and experience how loving and gracious she was … they have asked if the same could happen to me."
Jolie, one half of Hollywood's preeminent power couple with partner Brad Pitt, said the "loving and supportive" actor was by her side for "every minute of the surgeries," which took place at the Pink Lotus Breast Center in Beverly Hills.
Article continues below advertisement
She said the move has barely registered a reaction with her children, as "they can see my small scars and that's it.
"Everything else is just Mommy, the same as she always was," she wrote. "And they know that I love them and will do anything to be with them as long as I can."
The Tomb Raider beauty writes that she doesn't "feel any less of a woman" in the wake of the procedure, but rather "empowered that I made a strong choice that in no way diminishes my femininity."
Across Twitter, a number of prominent personalities sang Jolie's praises for her bravery and candor.
Kristen Bell wrote, "An admirable op ed by Angelina Jolie."
Giuliana Rancic, who also had the same procedure, tweeted, "Angelina Jolie reveals double mastectomy. Proud of her for using her incredible platform to educate women."
Dr Drew tweeted, "Very courageous" after learning of the news.
Soleil Moon Frye tweeted, "My Medical Choice by Angelina Jolie. Read this,re-tweet it, share it with friends & family. Awareness can save lives."