Brangelina Barrels Into Wine Business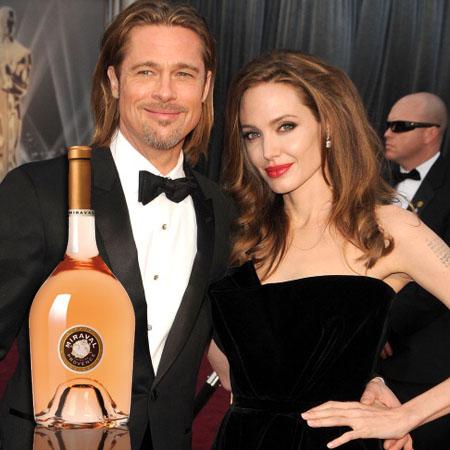 Brad Pitt and Angelina Jolie are getting into the wine business.
The superstar duo in March plan to put out a brand of rose - once called Pink Floyd, which will now be rebranded Miraval - from grapes grown on their French estate, Chateau Miraval.
"We are intimately involved and quite enthused over the wine project with our friends," Brad said in a statement Thursday.
The Mr. & Mrs. Smith stars are teaming up with Marc Perrin of Cheateu Beaucastel fame, who harvested the forthcoming batch from 2012's crop, and will distribute the product.
Article continues below advertisement
"Brad and Angelina are very friendly, nice people and down to earth - they're thinking long term," business partner Perrin said. "If you knew Brad and Angelina, you would see they are in search of perfection in everything."
Perrin said he and the A-list couple heavily collaborated on production of the wine, including rose blending sessions, labels and bottle shape.
"We also tasted a range of Provence roses to understand what the neighbors were doing and to decide what we wanted," Perrin said.
Following the rose, Jolie-Pitt and Perrin, will be releasing a selection of white wines and then move along to reds.