Exclusive
Tightwads And Penny-Pinchers! Hollywood's Cheapskate Stars Revealed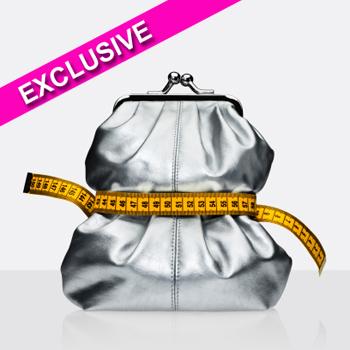 One celebrity allegedly left a DVD of his TV show as a tip at a fancy restaurant. Another superstar rakes in $15 million per movie, but she has her kids wear hand-me-downs. And one male star is such a cheapskate he grabs ketchup and soy sauce packets from fast-food restaurants!
Those are a few examples of some of Hollywood's biggest cheapskates, as detailed in a hilarious report in the new issue of Star magazine.
Article continues below advertisement
Kristen Bell even addressed the issue of her thriftiness publicly, hinting that she may have stolen coupons from her neighbor! "The best coupon you can get, possibly in the world, is the Bed Bath & Beyond coupon," she told Conan O'Brien. "I may or may not have stolen them out of my neighbors' mailbox sometimes."
So who is the actor allegedly snagging packets of condiments? That's Sam Worthington, according to Star mag's report, which also notes he's a "cheapskate dater" and "It has caused issues in his relationships."
BIKINI PHOTOS: Kristin Bell And 9 Other Stars Who Played Bridesmaids
The rich hand-me-down queen? That's Angelina Jolie, whose philosophy is that her children don't need the nicest clothes. She and Brad Pitt "want them (the kids) to realize that they're blessed compared to all the children suffering in the world."
As far as the celeb who allegedly left his DVD as a tip, we'll let you read that one in the new issue of Star -- on sale Friday!