Ashton Kutcher & Demi Moore Dragging Out Divorce Over Money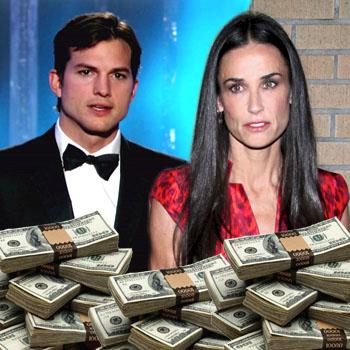 They say money is the root of all evil. In Hollywood, it can be the whole darn tree.
Although Ashton Kutcher is ready to officially throw in the towel on his marriage to Demi Moore, he's apparently not ready to let go of his fortune in the process, according to a new report.
Kutcher, who earns a staggering $700,000 per episode for Two and a Half Men, is "so cheap," an insider tells the new issue of US magazine, which adds that the former couple has yet to reach a financial settlement before filing for divorce.
Article continues below advertisement