Ashton Kutcher's New Deal With Two And A Half Men Is Smaller And Shorter Than Expected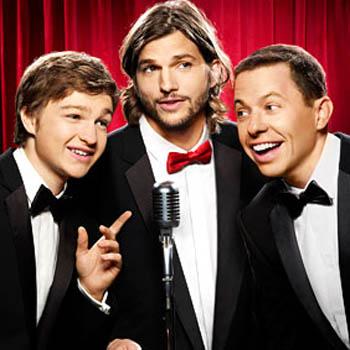 Article continues below advertisement
While it's nothing to balk at, Kutcher's paycheck is still a drop in the ocean compared to his predecessor's record-breaking $1.25 million per episode salary that with backend profits was estimated to be closer to $2-and-a-half million.
After taking over Sheen's spot for the 10th season of Two And A Half Men following his infamous meltdown last year, Kutcher was being hailed as the future of the show and was expected to sign at least a two-year contract this time around, but sources told the Reporter that all the stars and their reps balked at the commitment.
The most noncommittal of the trio is 18-year-old Angus T. Jones, who is reportedly keen to take a break from acting and go to college.
As one of the highest paid teens in television, he can certainly afford to go to whatever school he wants – and will no doubt have freshman students falling at his feet!
Jones and co-star Jon Cryer have both inked similar one-year deals to Kutcher, but for less cash.
RELATED STORIES: