Romantic Reunion? Former Costars Ashton Kutcher And Mila Kunis Enjoy A Weekend Away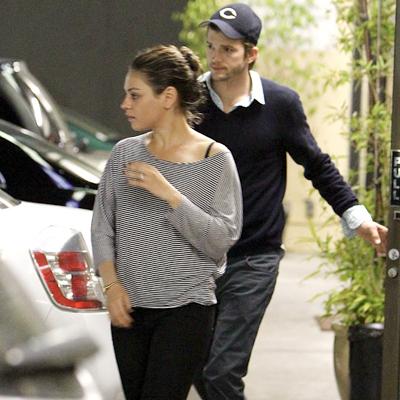 Article continues below advertisement
While reps on both sides have denied that there is any romantic liaison, a source told People that the Two And A Half Men star has had a soft spot for Kunis ever since they played on screen couple Kelso and Jackie on the Fox sitcom.
"He was so in love with her for a while when they worked together," revealed the insider. "He thought she was a goddess, was always talking about how beautiful she is. But she was with Macaulay (Culkin) for a lot of that time and also just generally gave off a not interested vibe."
X17online was first to report that Kunis and Kutcher were getting cozy. A photographer who spotted the two together enjoying a sushi dinner at Asanebo in Studio City on April 15, told the website: "Ashton was touching Mila's hand and Mila was all dressed up. She looked hot; this was definitely more than a dinner between friends -- this was a full-on date!"
As Kutcher enjoys playing the field, his ex-wife is not coping so well and looked desperately thin when she made her first post-rehab public appearance last week.