Ashton Kutcher: I Have 'No Idea' If There'll Be Another Season Of Two And A Half Men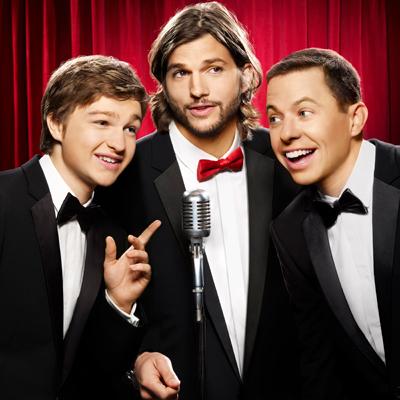 Ashton Kutcher admitted Monday he has "no idea" whether Two and a Half Men will come back for a tenth season, or if he'll be back for his second on the CBS comedy.
The hunky Iowa-born prankster filled in reporters on the show's unsure fate appearing at PaleyFest in a chat moderated by TV Guide.
"I don't think the show's been picked up for another season yet," said Kutcher, who joined the cast last May after Charlie Sheen's well-publicized falling-out with executive producer and creator Chuck Lorre. "I absolutely adore the time that I'm having. I'm having a great time on the show. There's some work I have during summer.
Article continues below advertisement
Charlie Sheen: 'Dear Ashton ... My Bad'
"I haven't heard from the powers that be yet."
Lorre made similarly vague predictions appearing at the Television Critics Association winter previews in January, said that he thinks there's "hope" the comedy will progress into its' tenth season.
Interestingly, the mind behind TV's Big Bang Theory and Mike & Molly told TVGuide.com that despite the bad blood with Sheen, "He's very much a part of our show, part of our lives.