Jon Cryer's Dig At Charlie Sheen -- 'It's Less Suspenseful With Ashton Kutcher' On The Set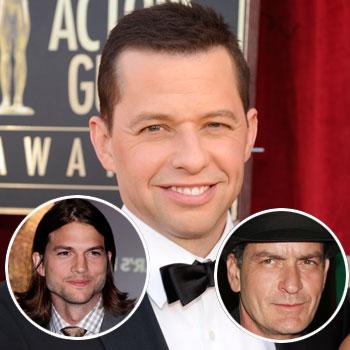 As he walked the red carpet at the 2012 Screen Actors Guild Awards, Jon Cryer revealed he's completely out of touch with Charlie Sheen. And that didn't seem to be a bad thing.
He lauded his new costar Ashton Kutcher as a clown.
More importantly, "it's a little less suspenseful" with Ashton being on the set of Two and a Half Men. "You know he's going to be there," Cyrer added with a huge smile.
Article continues below advertisement