Exclusive
Demi Moore Took Adderall Before Seizure And Hospital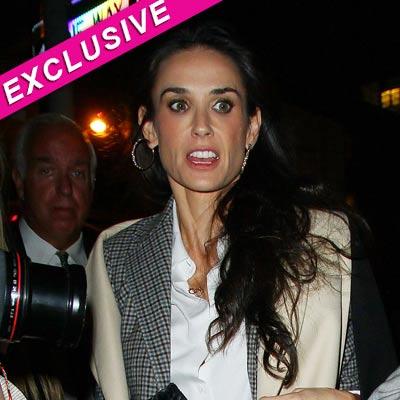 Article continues below advertisement
As RadarOnline.com previously reported, Demi had an epileptic seizure before being rushed to the hospital and she is currently seeking treatment for anorexia.
"The pills and starvation destroyed Demi and this has been a problem for about a year," the source said about her tragic situation.
"She's constantly jacked up on Adderall and combining that with not eating accounts for her loopy behavior and anorexic body frame. She literally refuses to eat any food."
2010 was a tough year for Demi, with her husband Ashton Kutcher cheating on her with a woman half her age, and this has taken a toll on the Charlie's Angels star, causing her to seek help for her problems.
Her publicist said that Demi was getting help "to treat her exhaustion and improve her overall health," and the source said there are many reasons why Demi is having so many problems.
"She's depressed over her career and coupled with the stress and heartbreak over the split, all of this emotional turmoil in totality has taken a serious physical toll on her body."