Exclusive
Randy And Jermaine Jackson Asked Michael Jackson Estate To Pay Their Child Support!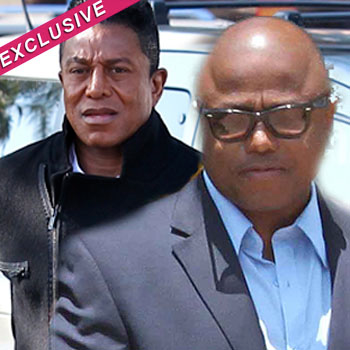 By Jon Boon - Radar Reporter
In a new twist, RadarOnline.com has exclusively learned that Randy and Jermaine asked Michael Jackson's estate to pay for their child support!
The Jackson 5 singers approached the estate to help them with the fees for their former wife Alejandra Genevieve Oaziaza – who Randy, 56, and Jermaine, 57, each have two kids with.
The pair made the desperate move in the last 12 months after they had grave concerns they could face jail.
Article continues below advertisement
"Both Randy and Jermaine were behind on their child support payments - the only way they felt they could pay it was through Michael's estate," an insider revealed.
"Jermaine's kids Jaafar and Jermajesty and Randy's sons Donte and Randy Jr. were moved into a condo in San Fernando Valley owned by the estate to help with the legal fees a few years back.
"But, despite that, Randy and Jermaine felt they needed extra help and they pleaded with the estate's lawyer for help.