Exclusive
Randy And Jermaine Jackson Asked Michael Jackson Estate To Pay Their Child Support!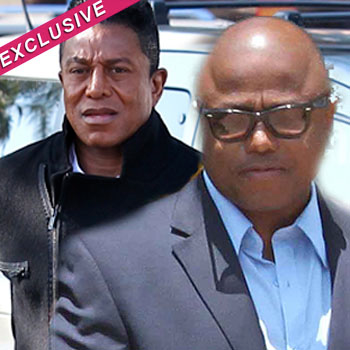 Article continues below advertisement
"Both Randy and Jermaine were behind on their child support payments - the only way they felt they could pay it was through Michael's estate," an insider revealed.
"Jermaine's kids Jaafar and Jermajesty and Randy's sons Donte and Randy Jr. were moved into a condo in San Fernando Valley owned by the estate to help with the legal fees a few years back.
"But, despite that, Randy and Jermaine felt they needed extra help and they pleaded with the estate's lawyer for help.
MORE ON:
Celebrity Justice