Exclusive
Jermaine And Randy Jackson Claim 'Missing Mom' Is Fine, Has Been Examined By Doc Who Testified For Conrad Murray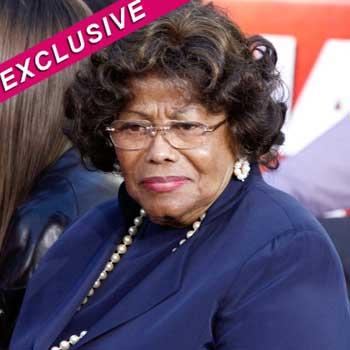 By Jen Heger - Radar Assistant Managing Editor
Jermaine and Randy Jackson are claiming their mother is fine and that they've had her examined by a doctor.
That doctor is Allan Metzger, who testified for the defense during Dr. Conrad Murray's involuntary manslaughter trial, RadarOnline.com is exclusively reporting.
The matriarch of the Jackson family "was recently examined by Dr. Allan Metzger. The visit was arranged by two sons, Jermaine and Randy Jackson. Katherine already has a doctor, but her sons insisted that she see Dr. Metzger," a source close to the situation tells RadarOnline.com exclusively.
Article continues below advertisement
As previously reported, Katherine Jackson has been reported missing to the Los Angeles County Sheriff's Department after her grandchildren, Paris, Prince, and Blanket were unable to reach her all week.
Earlier in the week, Katherine Jackson was blindsided by news a letter had been written by several of her children to the executors of Michael's estate, demanding their resignation. The letter, allegedly from Janet, Rebie, Tito, Randy, and Jermaine, demanded that executors John Branca and John McClain resign as executors. The letter also alleged that Katherine Jackson is in bad health and had recently suffered a mini-stroke. Katherine's lawyer told CNN she is in good health and did not suffer a mini-stroke.
Dr. Metzger testified during Dr. Conrad Murray's criminal trial that Michael Jackson had asked him for "juice," to help him sleep as he prepared for his concerts in London. "He asked me about intravenous sleep medicine. He used the word 'juice,'" he said. "I don't think he mentioned the word of a specific sleep medication. Jackson did not believe any oral medicine would be helpful," Dr. Metzger said during the trial.
Article continues below advertisement
The Beverly Hills internist treated Jackson for over 15 years.
"Randy are Jermaine seem to be trying to take control of Katherine's affairs. The fact that Michael's children have been unable to talk to her is extremely distressing. Jermaine has Tweeted that Katherine is in Arizona, on the advice of a doctor and resting. Why does she need to be in another state and unable to communicate with Paris, Prince and Blanket, as she is their legal guardian," a family source tells us.