Linda Evangelista Settles Child Support Battle With Salma Hayek's Husband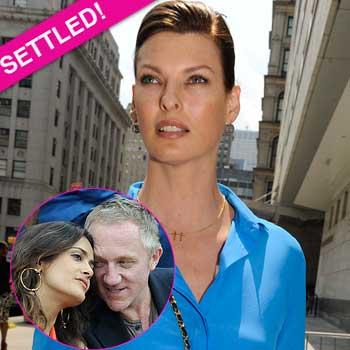 Article continues below advertisement
The terms of the deal have not yet been made public, but Linda was asking her French billionaire ex for $46,000 per month in child support for their five-year-old son, Augie.
"Everybody's glad for the sake and the benefit of the child that it's done," Francois-Henri's attorney, David Aronson, told reporters outside the courtroom on Monday.
Linda's initial argument for the $46,000 was that the money would go toward the cost of ex-NYPD detectives to double up as chauffeurs at $15,000 a month and a 24-hour nanny costing $7,000 a month.