Linda Evangelista Starts Battle For $46k Monthly Child Support From Salma Hayek's Husband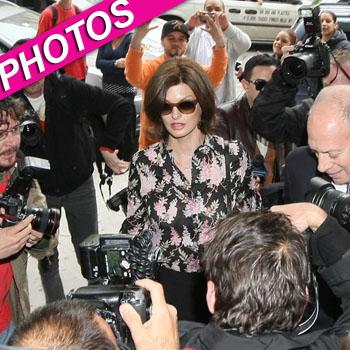 Article continues below advertisement
As well as the generous sum, Evangelista wants Pinault to buy her a home.
Pinault runs the successful PPR family business that has Yves Saint Laurent and Gucci in its portfolio of businesses.
The Frenchman, who turns 50 this month, is also expected to be present in court for the trial to decided on the financial support of the little boy who was conceived during a brief four-month affair.
The $46,000 Evangelista is demanding would go towards the cost of ex-NYPD detectives to double up as chauffeurs at $15,000 a month and a 24-hour nanny costing $7,000 a month.