Salma Hayek's Husband Opens-Up About His Illegitimate Child With Linda Evangelista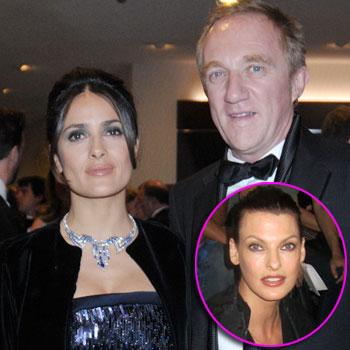 After keeping quiet about being the father of Linda Evangelista's child since it came out in the open earlier this year, François-Henri Pinault has finally revealed details of his child support case with the supermodel.
The CEO of Yves St Laurent and Gucci is refuting claims that he is a deadbeat dad to four-year-old Augustin in an interview with French Elle, RadarOnline.com has learned, telling the magazine that he has recognized the boy, and that "at every possible opportunity he has participated in my family life whether in France or the United States.
Article continues below advertisement
"He is totally integrated within my family," he added.
As RadarOnline.com previously reported, Evangelista came out in the open about the identity of Augustin's father last July when she went to a Manhattan court to obtain a support agreement with Pinault.
Evangelista's lawyer has reportedly claimed that the French businessman has been paying nothing towards raising the child, and is seeking $46,000 a month in child support.
In addition, she is demanding a team of drivers who are former police detectives at a coast of $175,000 per year and a $80,000 24-hour-a-day nanny, because she "does not want to be alone with the child."
Evangelista and Pinault conceived Augustin in early 2006 when he was separated from then-gal pal Salma Hayek, whom he went on to marry in 2009. The couple has a three-year-old daughter named Valentina.