Giuliana Rancic Opens Up About Double Mastectomy, 'I Didn't Want To Look In The Mirror'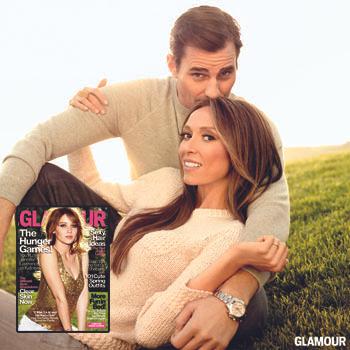 E! beauty Giuliana Rancic bares her soul in a new interview with Glamour, opening up about the fallout of the double mastectomy she underwent in December as a means to an end in her battle with breast cancer.
The red carpet staple admitted that there were tough times in the wake of the surgery, getting used to her new body.
"At first I didn't want to look in the mirror, because I felt like, 'I'm getting better every day and this is about my health, so I shouldn't get bogged down by what I see in the mirror?'" she told the magazine. "I knew I wasn't going to look like a bikini model, so why look? Why even put the image in my head?"
Article continues below advertisement
The Italian beauty told the magazine she wasn't sure if she could return to her career following the procedure.
"I'll be totally honest: While I was recovering, I was thinking, 'I'm really going to be asking people what they're wearing?' I didn't know if I could find the joy in it again."
Rancic added "it didn't take long" to regain her passion, as she'd wind up going back to work two weeks after the surgery.
She said when she returned to work, she laid down the law to her co-workers not to walk on eggshells.
"It was like, 'Hey, guys, cut the bulls**t' -- I'm the exact same person I was before," Rancic said. "I'm still shallow, I still love clothes, I still want to talk fashion, I still want to gossip, so lay it on me!
"They were like, 'Thank God.'"
Rancic said that she's looking to turn her experience into a platform to provide support and awareness to cancer survivors and those close to them.
Article continues below advertisement
"When I got my job at E!, I was the thirty-ninth person who auditioned: I wasn't the prettiest, I wasn't the smartest, I wasn't the most talented -- and I always wondered why I got the job," Rancic mused. "Now, I think God knew I wouldn't be a selfish little cow with this platform, and I'd actually try to do something good with it."
The E! host, 37, told the Today Show in December she decided to go forward with the double mastectomy over other procedures in her battle with breast cancer because "all it came down to was choosing to live and not looking over my shoulder the rest of my life."