Exclusive
Giuliana Rancic On Battling Breast Cancer: 'I Am Going To Survive'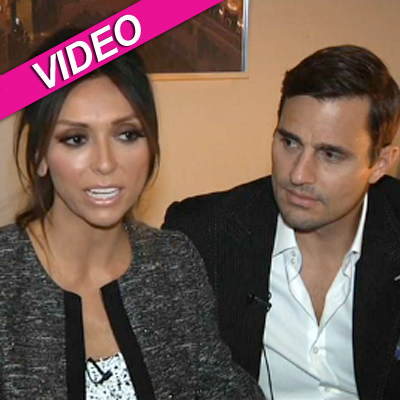 By Alexis Tereszcuk - RadarOnline.com Senior Reporter
Giuliana Rancic is having a double mastectomy next Tuesday and behind her strong and cheerful demeanor, she admitted exclusively to RadarOnline.com that she is "scared" about the surgery, but she adds, "I am going to survive."
"I think I'm definitely scared of the unknown," Giuliana,37,said about her upcoming breast cancer surgery. "I'm scared because I've never done this before, but I have Bill with me," she said about her husband who was with her at our interview at the SLS Hotel in Los Angeles Thursday.
Article continues below advertisement
The duo said they draw strength from each other, but that what really helps them is looking forward to the future without cancer.
"We have a finish line," Bill, 40, said. "That's what New Year's is. Let's be done with this and start off 2012 on the right foot. This New Year's is going to be more meaningful than any New Year's of the past."
Giuliana and Bill are hosting the NIVEA Kiss Platform on New Year's Eve in Times Square where one lucky couple is going to get to spend the evening celebrating with them at the biggest party in the country.
Watch the video on RadarOnline.com
While Giuliana said she hasn't picked out her outfit yet, she did say that her new breasts (she's having reconstructive surgery the same time as her mastectomy) will not be double Ds.
"They might be a couple of double Fs," Bill joked.
As RadarOnline.com has previously reported, Giuliana's IVF doctor discovered she had early stage breast cancer during a routine mammogram while she was undergoing infertility treatments.
Article continues below advertisement
While doctors initially performed a double lumpectomy in mid-October in the hopes it would get all the cancer, it returned in both breasts; Giuliana choose to undergo a double mastectomy, rather than undergo another lumpectomy, radiation, and anti-estrogen therapy which would put her into early menopause. She also has said she didn't want the anxiety of having to go in for mammograms every six months and wondering if the cancer would return.