Giuliana Rancic Back To Work, 2 Weeks After Double Mastectomy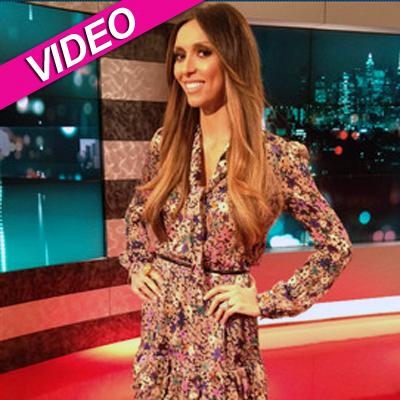 Giuliana Rancic, two weeks after undergoing a double mastectomy, returned to work on the set of E! News Tuesday.
"It is so good to be back after two weeks since my surgery," Rancic, clad in a mini-dress, told viewers. "Thank you so much for your love, support and prayers."
In a statement she released via the network's website, Rancic wrote, "It feels great to be back at work.
"I wasn't sure whether I was going to return to E! News this week or after the new year. The last thing I wanted to do was rush my recovery."
Article continues below advertisement
She said she's been "feeling better every single day since surgery and this weekend my doctors gave me the green light to get back to work," calling her return "a wonderful homecoming."
Earlier Tuesday, she tweeted: "Back at work today since surgery. Excited to be on set of @ENews. I've missed my 2nd family (co-workers and you guys!!!) #thankful."
Rancic told the Today Show earlier this month she decided to go forward with the double mastectomy, over other procedures in her battle with breast cancer, because "all it came down to was choosing to live and not looking over my shoulder the rest of my life."