Giuliana Rancic: 'Everyone's Looking At Me With Pity'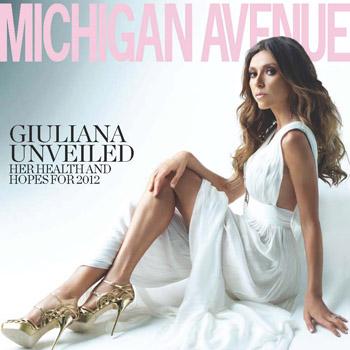 By Amber Goodhand - Radar Reporter
Giuliana Rancic is a fighter and after battling breast cancer with a double mastectomy, the TV host says she doesn't want pity and considers herself lucky to have found it when she did.
"People come up and they have sadness in their eyes, and I think, at a time when everyone's looking at me with pity, I look at myself as lucky. I think I just dodged the biggest bullet of my life," Giuliana told Michigan Avenue magazine in its January/February issue.
Article continues below advertisement
"Maybe in some way I'm a little bit of a messenger. Maybe God knew that I have a big mouth, that I'm a loud Italian chick, that I wouldn't hide anything. It now starts to make sense to me why I think I got the cool job, because I think HE knew I would do some cool stuff with it."
Giuliana, 37, said she received an outpouring of support from people all over the world, including Indonesia, South Africa, Canada and Australia.
"I felt this over-whelming love and prayers coming from all over the world. I think because breast cancer touches so many people, when someone hears you have it, they just shower you with love. The one word I always saw in all the messages was strong. You're so strong, stay strong, be strong — when you hear something enough, you start believing it," she said.
"I was like, I'm strong, I'm strong, I'm strong. That's what helped me get through a lot of this."
Article continues below advertisement