Tearful Giuliana Rancic Returns To Work After Breast Cancer Surgery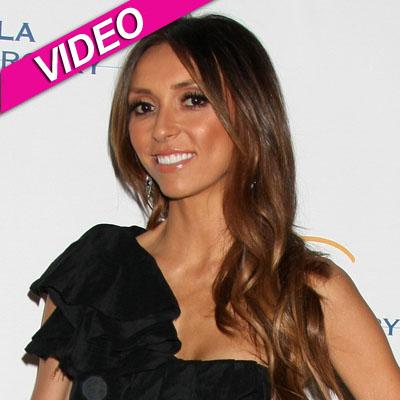 Senior RadarOnline.com Reporter
Nothing can keep this girl down.
Giuliana Rancic was back at work Monday just five days after undergoing a double lumpectomy for breast cancer.
"You're going to make me cry," she said emotionally as Ryan Seacrest and her co-workers at E! News gave her a round of applause on her first day back.
The 37-year-old television host echoed what her husband Bill Rancic said last week about her condition. "I've got to say, I feel great. My surgery went very well."
Article continues below advertisement
The couple has struggled with infertility in the past seasons of their reality show and after revealing that she had breast cancer last week Giuliana will start her radiation treatment next month, and she's optimistic about the future.
"I still do have a bit of a road ahead of me, but it's nothing I can't handle... and it's going to be good!"