Giuliana Rancic: 'I Have Breast Cancer'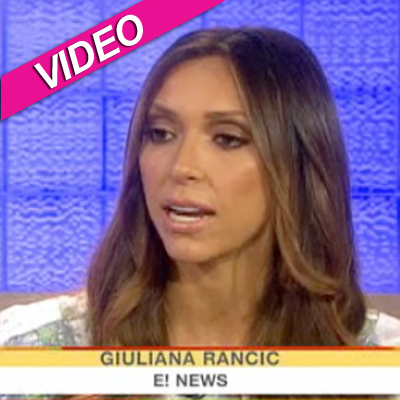 Giuliana Rancic said Monday that she has breast cancer, RadarOnline.com is reporting.
The popular E! News and Style Network host, 37, told Today's Ann Curry that she's in the early stages of the disease.
Rancic -- who's married to former Apprentice winner Bill Rancic -- said doctors discovered the tumor during a mammogram while she was undergoing another round of in-vitro fertilization in an effort to get pregnant.
Article continues below advertisement
She says her doctor insisted she undergo a mammogram because the surge of hormones during pregnancy can accelerate cancer. (Rancic was 36 at the time of the test and said she initially resisted it since she was under 40 years of age).
Rancic says she'll undergo surgery this week and then have six weeks of radiation therapy.
Rancic said doctors gave her a good prognosis on her chances of beating the deadly disease, and that her husband Bill has been "unbelievable" in staying by her side throughout the tough times.
"The best thing about Bill is, he lets me cry when I want to cry," Rancic said.
Rancic added she "still wants this baby ... because this baby has saved my life. I truly feel God was looking out after me … If I had gotten pregnant later down the line, I could have been a lot sicker."
Watch the video on RadarOnline.com
After her appearance on Today, E! issued a statement in support of Rancic, saying: "On behalf of her E! family we are sending our love and support to Giuliana and applaud her for sharing her recent breast cancer diagnosis in the hope that it will encourage women everywhere to take necessary and preventative measures. Giuliana has chosen to talk about her breast cancer on E! News tonight prior to her lumpectomy later this week. We are grateful that thanks to early detection Giuliana is expected to have a swift and complete recovery."