Exclusive
EXCLUSIVE INTERVIEW: Giuliana Rancic: 'Eat A Cheeseburger' Advice Didn't Help Me Get Pregnant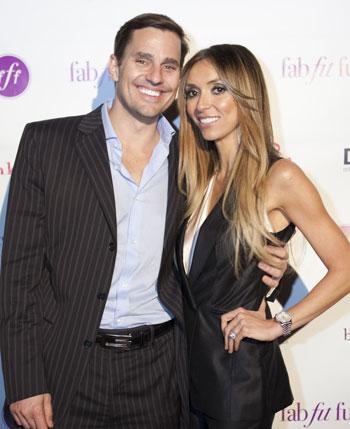 The gorgeous host of E! News Giuliana Rancic is the star of a new website Fab Fit Fun where she dishes out daily healthy advice to those who want to get in shape in a fun and healthy way and want some cool fashion and beauty advice too.
Giuliana spoke exclusively with RadarOnline.com at the launch party for her new site and gave out healthy tips that are helping her stay fit too.
"I love Fab Fit Fun," Giuliana said. "It is a way to connect directly with people and offer up healthy tips for everything from food to drinks to my favorite new exercise. I love sharing all the cool things that I have learned about and hope that it inspires other people to live in a healthy, fun way."
Article continues below advertisement
"As far as cupcakes, don't have it! Just don't do it. Or do it once a week. Maybe twice a week. If you start doing it too much the taste gets in your system. Especially if you're drinking a little bit so just skip dessert. Instead when you're craving something sweet just have an apple. You'll feel so much better the next day."
Giuliana and her husband Bill Rancic have gone through grueling fertility treatments, none of which have resulted in a baby for the couple. She spoke to RadarOnline.com about the mean advice people give her on Twitter, especially the taunts about her weight, telling her to just "eat a cheeseburger" and she'll get pregnant.
Article continues below advertisement
VIDEO: Giuliana Describes Miscarriage Heartbreak
"I tried eating a cheeseburger, it didn't work! I took a pregnancy test right after I ate a cheeseburger so sorry everyone who tweeted me that great advice – it didn't work.
"It's kind of crazy that there are ignorant people out there. The bottom line is a lot of people have fertility issues. Overweight people, underweight people, healthy people. At the end of the day, unless your doctor tells you, weight doesn't really have anything to do with it."