Giuliana Rancic Says 'I'm Good' After Cancer Surgery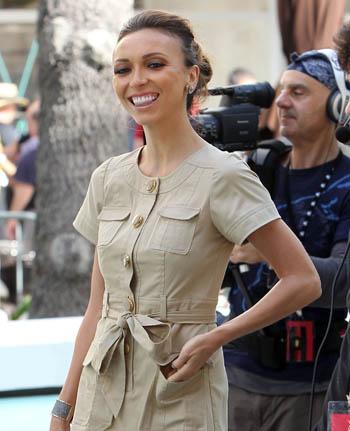 Article continues below advertisement
"I'm very optimistic and I'm just happy to have caught it early," Giuliana said. "I think that's really the most important thing. Early detection means so much. I want women to make sure they're taking care of their health and being proactive."
The positive feedback Giuliana received when she announced the news was a shock to her she said.
"When I went public, I thought, 'OK, I guess a couple of people are going to talk about this,' but I couldn't believe it. The outpouring and the love and support was just beyond anything I could have ever imagined. I really relied on a lot of those messages I was receiving through Twitter and email and through blogs right before the surgery and the week I was recovering.
"I know it sounds so cliché, but I think it helped me recover quicker and it got me in better spirits. The word I kept seeing over and over again was 'strong.' 'Be strong, you're strong.' That word has never meant so much to me as it has this past month. I owe that all to the people behind me."
Giuliana's struggle with infertility has been the focus of her reality show with her husband Bill Rancic, and she says she doesn't have any regrets about airing all the details of her personal life.
MORE ON:
hollywood happenings
Article continues below advertisement
"We just felt like with every trial and tribulation we've put on this show, people have told us how much they learned from it and how it made them feel less alone. We thought that was a pretty incredible opportunity. The fact that we can help people through our show is an honor. We're happy to do it and it's something that we continue to do. We really are like open books. It's worth it to kind of sacrifice some of my personal life to help others."