Dangerous Dieting! Shocking Eating Disorder Confessions - And Denials - Of The Stars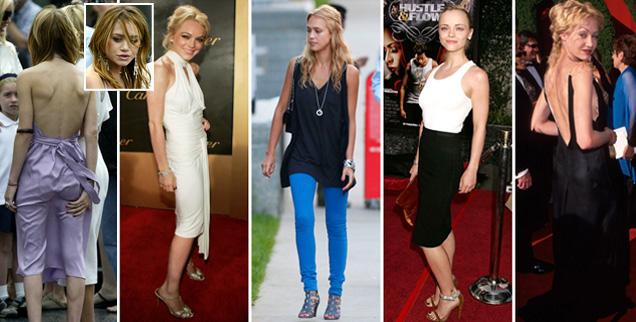 Constantly in the spotlight, it isn't surprising that several Hollywood stars have suffered from horrific eating disorders.
From chart-topping singers to big screen bombshells, several celebrities have opened up about their struggles with anorexia, bulimia and addiction to diet pills — and many have denied ever having any kind of problem despite their scary skinny appearance.
As part of a special feature in this week's issue of Star magazine, these celebrity confessions and denials are revealed in shocking detail.
Article continues below advertisement
Which Spice Girl binged on 10 bowls of Frosties cereal in one sitting? Which actress confessed to starving herself by consuming only 150 calories a day and taking 20 laxatives? And which stars attribute their skin and bone bodies to hectic work schedules? Find out by clicking here and pick up the latest issue of Star magazine -- on newsstands Thursday -- to get the full rundown!