Exclusive
Angelina Exposed! Jolie Caught On Video In Dirty Drug Den — Watch The Disturbing, Never-Before-Seen Footage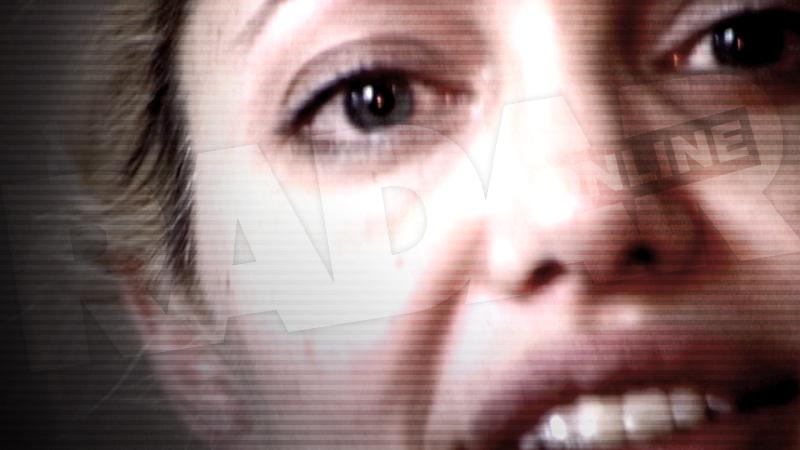 In 1998, the world got a glimpse of a star in the making when a stunning and glamorous Angelina Jolie won the Golden Globe for her performance in Gia. Decked out in a glistening gown and impeccable makeup, she was every inch the future A-lister. But not long after that, it was an entirely different story as a thin, ragged, and sore-covered Jolie paced the floor of her squalid NYC apartment, picking at her pock-marked skin and chattering frantically after scoring a delivery of heroin and cocaine.
Article continues below advertisement
The National ENQUIRER first shared photos of the disturbing scene with the world and now only RadarOnline.com has the exclusive, stomach-turning video footage!
The clip was shot a few years after the Gia buzz by Jolie's dealer at the time, Franklin Meyer. As RadarOnline.com has reported, Meyer claims he delivered cocaine and heroin to Jolie at her apartment in the late 90s, and videotaped the ingenue during one visit as she allegedly talked to her father, Jon Voight.
Frantically pacing the floor and picking at her skin, a wild-eyed Jolie rarely stops speaking during the clip — though the meaning of her words is unclear as she discusses family issues.
"The thing is is, you know, it's that idea trying to get a house or a room for everybody," she says. "It's not, it's just not necessary. You know but it's, you know it's, whatever that house… I said once, well, what if I stop working? She's like, telling me to relax, you know. But to, you know, I said what if I don't work for you, what if I don't make that much money? And you stay in an apartment until I make more money so that you can get a bigger house. What if something happens to me?"
Article continues below advertisement
PHOTOS: Bodyguards Gone Wild! Drugs, Murder, Assault & Other Crimes Committed By Hollywood's Hired Muscle
Jolie continued, "You know, I don't want this to ruin our relationship. And I don't want it to be this thing where, you know, we go out to do something or to dinner or go shopping and you know, or her coming out to visit, and not buying something for herself. And I said to her, you know…we have to remind ourselves sometimes when we come to your place we talk about, you know, this concept…we're all in this place, and it's very hard for us to think about getting a house or these cars…when you have no new clothes, or that you have holes …"