Angelina's Heroin And Cocaine Shame: Never-Before-Seen-Footage Of Jolie In New York Drug Den Emerges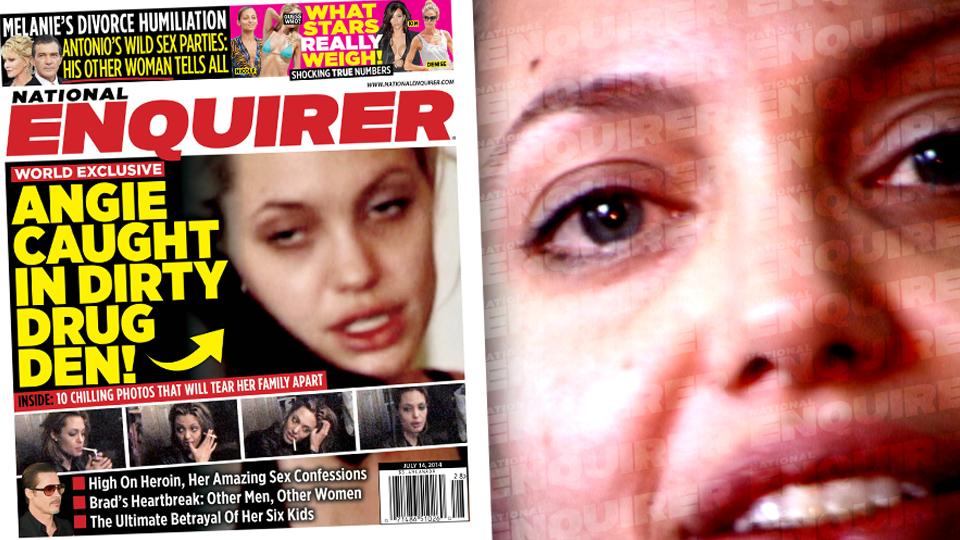 In the late 1990s Angelina Jolie was deep into her addiction with both heroin and cocaine and there is shocking never-before-seen footage of the A-list actress in her dirty drug den, RadarOnline.com has learned.
Jolie's former drug dealer, Franklin Meyer, gave an exclusive tell-all interview to The National ENQUIRER — which also obtained the 16-minute video — revealing how the mother-of-six confessed her wild sexual secrets to him, that are sure to embarrass and infuriate her current fiancé, Brad Pitt.
Article continues below advertisement
"Angie was a client of mine for several years," Meyer, 68, told The ENQUIRER, adding that Jolie used to purchase drugs from him out of his downtown Manhattan home although he would occasionally make "special deliveries" to her Upper West Side apartment at the Ansonia hotel.
"I sold her heroin and cocaine. One day she called me up and wanted me to drop by her place. That was her way of felling me she wanted me to bring her drugs. A the time, I had just bought a video camera and decided to bring it along.
"When I arrived, I gave her the drugs and then she gave me some money. Her face looked gaunt and she had needle marks all over her arms!"
Franklin says he asked Jolie's permission to film and she "didn't seem to mind" -- and it was taken right around the time she started dating Billy Bob Thornton, who would later become her husband.
"All of a sudden, she began telling me her sex secrets. She said Billy Bob had joked to her that his manhood was on the small side. In fact, she said he'd told her he was 'hung like a mosquito,'" Franklin said.
Article continues below advertisement
Jolie later admitted to her dark times in a 2011 interview with 60 Minutes saying, "I went through heavy, darker times, and I survived them. I didn't die young. So I'm very lucky."
Pick up the latest issue of The National ENQUIRER to see screen grabs from the bombshell video footage.