Billy Bob Thornton 'Blew It' With Angelina Jolie; Didn't Think He Was 'Good Enough'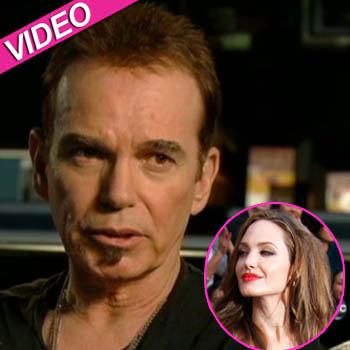 Article continues below advertisement
"She has one way she wanted to live her life and I had another way to live mine," he said. "I was just too insecure."
When they were married Thornton says that critics would say he wasn't worthy of Angelina's affections.
"People actually said that I didn't deserve to be with her," he said.
During their marriage Angelina's fame grew with her Lara Croft: Tomb Raider role. "When you're in a relationship, any two celebrities or whatever, you know, I think that puts on a lot of pressure. When Angie and I got married, during that time, I was more famous than she was to start with and then she becomes this big thing, it's hard in these relationships," he shared.
He has published a memoir titled The Billy Bob Tapes: A Cave Full of Ghosts and Angelina wrote the introduction to the book, but looking back he said that he was responsible for their split.
"We had a great marriage and I chickened out because I didn't feel good enough. That's all that happened. It was no big deal, we never hated each other," he surmised.
Watch a clip of Billy Bob's interview below: