Judge Finds Oscar Pistorius NOT GUILTY In Valentine's Day 2013 Killing Of Model Girlfriend Reeva Steenkamp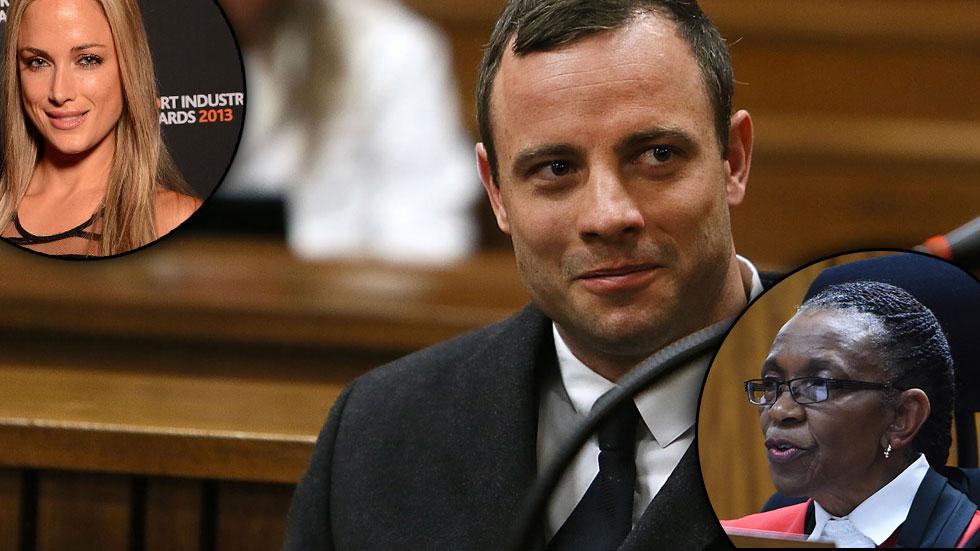 Oscar Pistorius was found not guilty of premeditated murder, and murder, in the Feb. 14, 2013 shooting death of his girlfriend Reeva Steenkamp by Judge Thokozile Matilda Masipa in South Africa's Pretoria Court Thursday.
Masipa said that prosecutors failed to provide "enough facts" to prove, beyond a reasonable doubt, that the paralympian, 27, had intentionally shot the model/reality star.
She said that culpable homicide — indicating the slaying was one of negligence — "is a competent verdict," though did not formally declare her decision. (A culpable homicide conviction could still lead to years of incarceration.)
Article continues below advertisement
The double-amputee, Masipa said, likely thought Steenkamp was in his bedroom when he shot at the bathroom door, believing an intruder was on the other end.
Watch the video on RadarOnline.com:
youtube=https://www.youtube.com/watch?v=uRR84genPz8&w=560&h=315
The "court is satisfied that at the relevant time, the accused could distinguish between right and wrong," she said.
Prosecutors didn't prove Pistorius acted with an intent to kill in the deadly incident, the judge said, also cutting down much of the testimony delivered in the case, saying that the media frenzy hovering over the proceedings contaminated recollections from the 37 witnesses who took the stand.
"Technology is more reliable than human perception and human memory," she said.
Watch the video on RadarOnline.com:
youtube=https://www.youtube.com/watch?v=Ne-Fy2TT1gM&w=560&h=315
In one highly-scrutinized detail in the case, Masipa said she believed that high-pitched screams witnesses heard did indeed come from Pistorius, not Steenkamp.
"None of the witnesses had ever heard the accused cry or scream, let alone when he was anxious," the judge said. "I continue to explain why most witnesses got their facts wrong."
Article continues below advertisement